Bobby Firmino may have left Liverpool but it's clear that his legacy at the club will live on for a long time, not just from the memories on the pitch but also through Calvin Ramsay.
Back in 2016, our former No.9 famously made a big change to his appearance when he asked for 'maximo' white teeth and this trend certainly continued through the likes of Jurgen Klopp, Philippe Coutinho and Sadio Mane.
READ MORE: (Image) Potential third kit 'leaked' online – different to other reported strips
In the latest video shared to his social media account, the Scottish full-back has shared that he has undergone some dental work.
We can't say that the Brazilian has a part to play in all dentistry changes at Anfield but the thought of having another dazzling smile may well lead us to reminisce about the 31-year-old.
You can view the video of Ramsay via his Instagram account: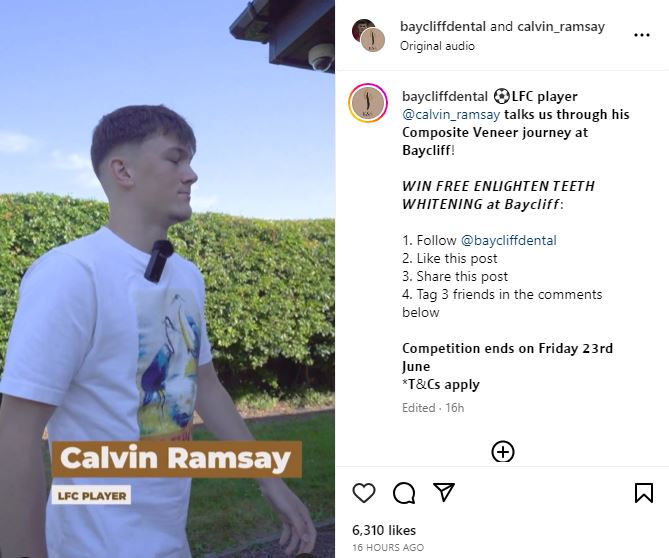 Exclusive: Jacque Talbot's Liverpool transfers update: Liverpool & Newcastle in for Kone, Thuram latest, likelihood of Lavia move… and more!