Alexis Mac Allister becoming the latest Liverpool signing made headline news around the world and one former Red was quick to send a message to our new No.10, who in turn made sure to send a heartfelt response.
After Adam Lallana dedicated an Instagram post to our new player, the 24-year-old has now responded by saying: 'What a player and what a guy you are! Thank you for what you've done for me, you were a big part of my success. All the best for the future!'.
This relationship forged at Brighton may continue to get stronger because of the shared experiences both men now have and if there's ever any help that the World Cup winner may want about our club but from an outside perspective, you can imagine that our former fan favourite would be a great shoulder to lean on.
READ MORE: (Image) 'Where it all began…' – van Dijk's emotional opening of hometown football court
When a player leaves a club and his teammates are forced to share meaningful messages because of how much they admire someone, it's always a good sign that we've secured ourselves a solid signing.
Now we all hope that the Argentine who was signed for an initial £35 million, can have a fantastic Anfield career and become part of Jurgen Klopp's new look midfield for the upcoming campaign.
If he can follow in the footseps of a talented player we signed from Southampton in 2014, then our new man is sure to have a brilliant Anfield career and leave a strong legacy behind him.
You can view the post from Lallana and response from Mac Allister via Instagram: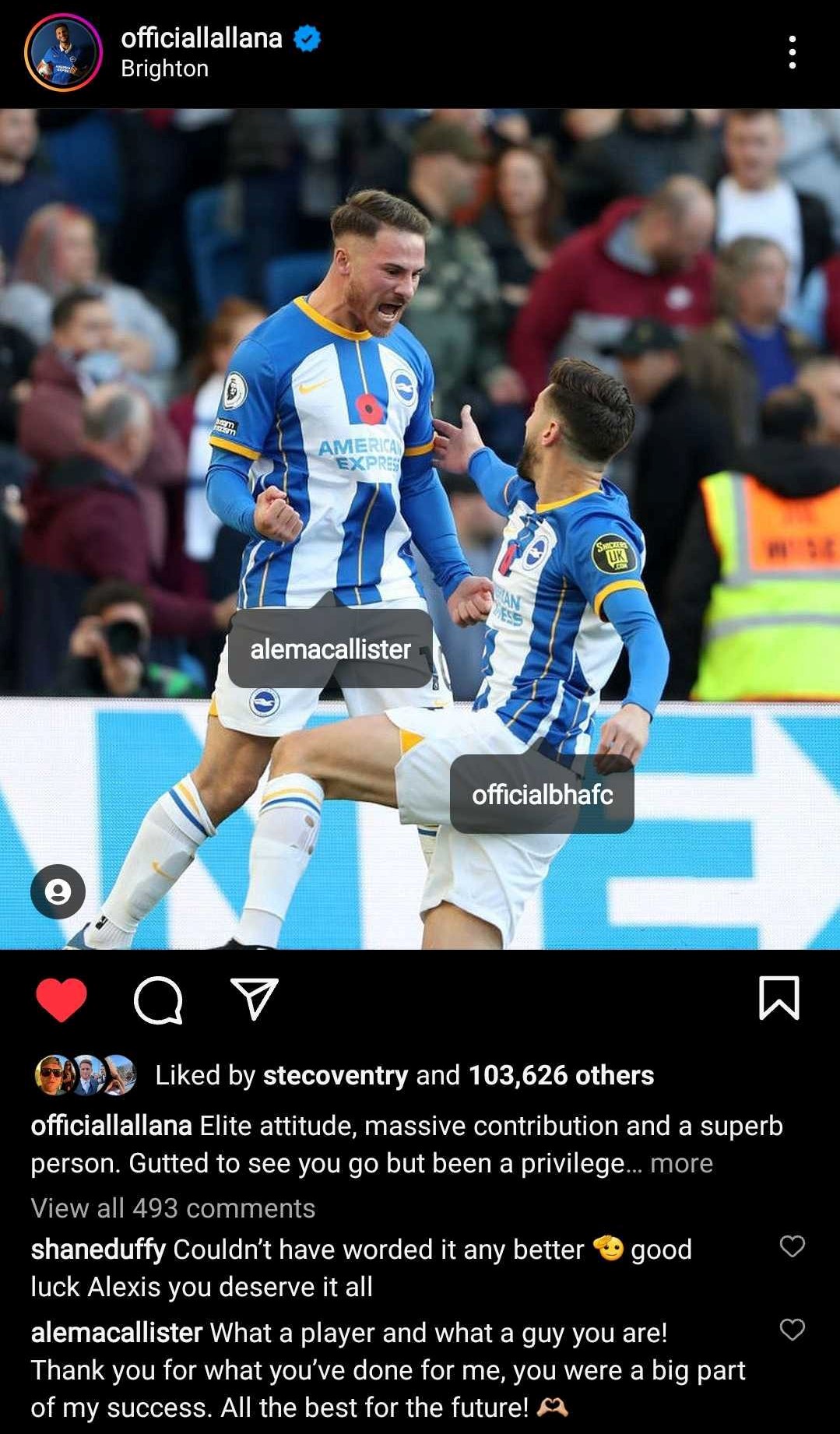 Exclusive: Jacque Talbot's Liverpool transfers update: Liverpool & Newcastle in for Kone, Thuram latest, likelihood of Lavia move… and more!