Liverpool could lose out one sensational midfielder who has allegedly captured Jurgen Klopp's heart.
Nicolo Barella is said to be highly-rated by the German tactician, though could now be headed to a rival outfit in Newcastle United if one report from the English press is to be believed.
For those who have become a little bored of all the latest transfer gossip, however, Syndicate Casino is on hand to supply entertainment by elevating the standard casino experience.
Expect customers to be at the heart of everything, with 24/7 support and all your favourite games (plus all the latest releases) available at the touch of a button.
As much as we may roll our eyes at the sight of a fresh transfer claim, however, it's always worth paying attention when The Telegraph are on the case, claiming that the Italian national could be one of two midfielders heading to St. James' Park this summer.
For a reported £50m, it's a story Liverpool absolutely shouldn't be ignoring – certainly so judging by the outcry from Reds fans on Twitter.
READ MORE: Van Dijk & Gakpo could help Reds land central midfielder & centre-back worth combined £65.3m – opinion
READ MORE: Ryan Gravenberch sends clear plea Bayern hierarchy can't ignore amid Liverpool interest
What does Nicolo Barella offer?
A superb progressor of the ball (registering in the 89th percentile for progressive carries) and a player who can contribute in the final phase of play (88th percentile for shot-creating actions), according to FB Ref, we'd be shocked if Jorg Schmadtke and Co. weren't interested at £50m.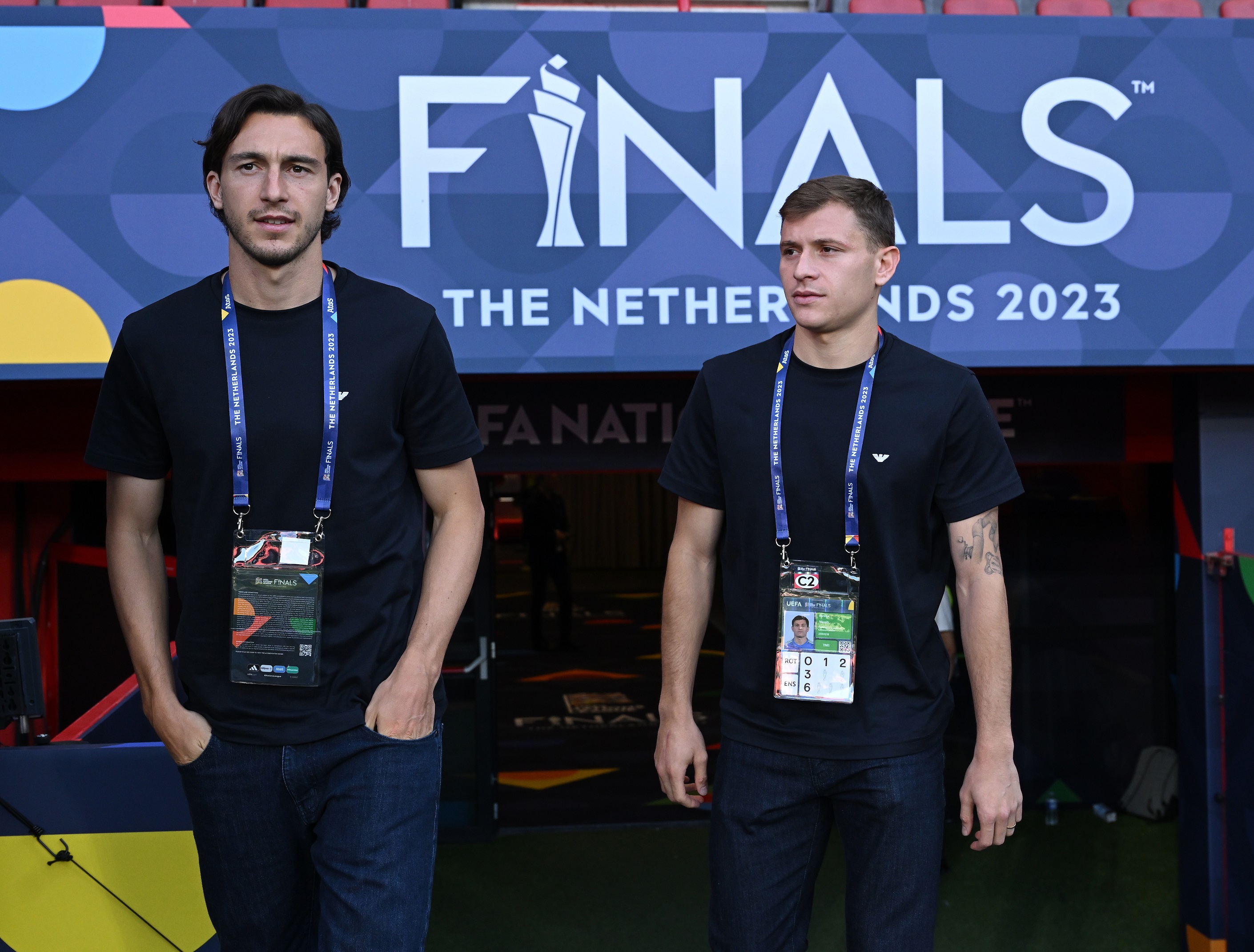 Both Manu Kone and Khephren Thuram are listed for less than that figure, so perhaps it's merely a financial issue motivating a lack of action from our side.
Whilst a no doubt physical player, being a box-to-box star for Inter Milan, however, it could be argued that the aforementioned French duo are, perhaps, better-suited to our needs this summer as more physically imposing units (Thuram, specifically, fits that bill at 6'4″, compared to Barella's diminutive 5'9″).
He's just not a good fit for Liverpool…
At 5'8″, Liverpool already have their diminutive midfielder capable of progressing play, holding onto possession and picking out the right pass.
With Fabinho and (most certainly) Jordan Henderson fading forces in the game – there's a clear need for a couple of dominating presences in the game.
In that sense, Barella – insane as it may seem to suggest given that he's been one of the standout midfielders in Italian and European football in recent years – could be rather counter-productive as a signing for a club in desperate need of an injection of physicality this summer.
God help us for suggesting it, but it's a transfer option Liverpool would actually be correct in ignoring – even if it means he goes to a direct rival for top four football in Newcastle United (admired by Klopp or no).
Sorry, Liverpool fans. Nicolo Barella just isn't the right fit at this time. That is, unless we have spare cash lying around for a fourth central midfielder we're not aware of.
🚨Exclusive🚨: Jacque Talbot's Liverpool transfers update: Liverpool & Newcastle in for Kone, Thuram latest, likelihood of Lavia move… and more!