The opportunity to watch Liverpool's first pre-season game is always one that brings great excitement to any supporter and it's clear that Harvey Elliott was one of us.
The boyhood Red posted a picture to his Instagram stories that showed he was watching his teammates, despite not yet being part of the training camp himself.
READ MORE: Romano provides exclusive Henderson update; set to miss pre-season opener
Whilst we've seen others in his position try to part ways with the club, our No.19 is showing everyone that his full focus is on getting back to action as quickly as possible.
Given the Euro Under-21 tournament that he and Curtis Jones won with England, the duo have had a shorter summer than anyone else but are both eager to get back to the team that they love.
You can view the image via Elliott's Instagram account: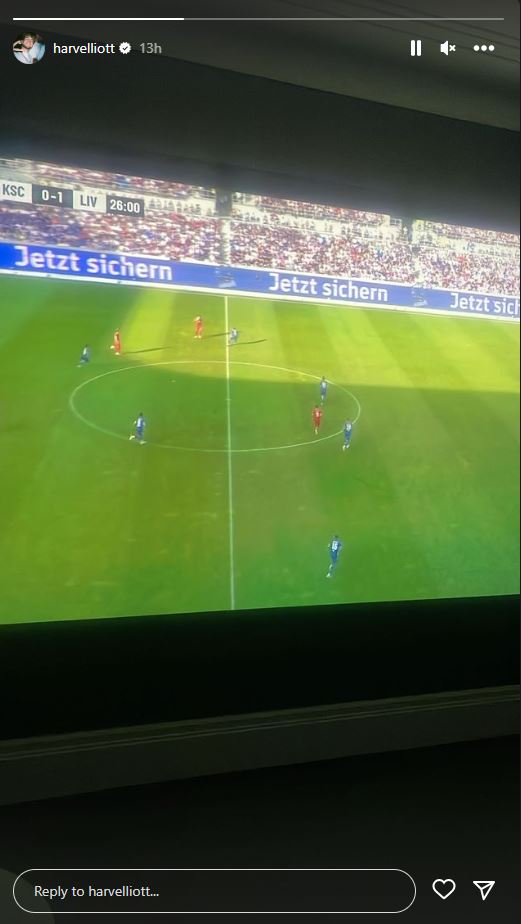 #Ep81 of The Empire of the Kop Podcast: EOTK Insider with Neil Jones🎙️