Another convincing display for Liverpool's forwards in the 3-1 victory over German outfit SV Darmstadt 98 at the Deepdale.
Yet, as ever of late, the Reds' problems continue to stem from the middle of the park and a somewhat shaky backline.
Dominik Szoboszlai, for one, looked to struggle when pressed in possession, often finding himself overpowered and conceding turnovers – albeit with some improvement in the second half of proceedings.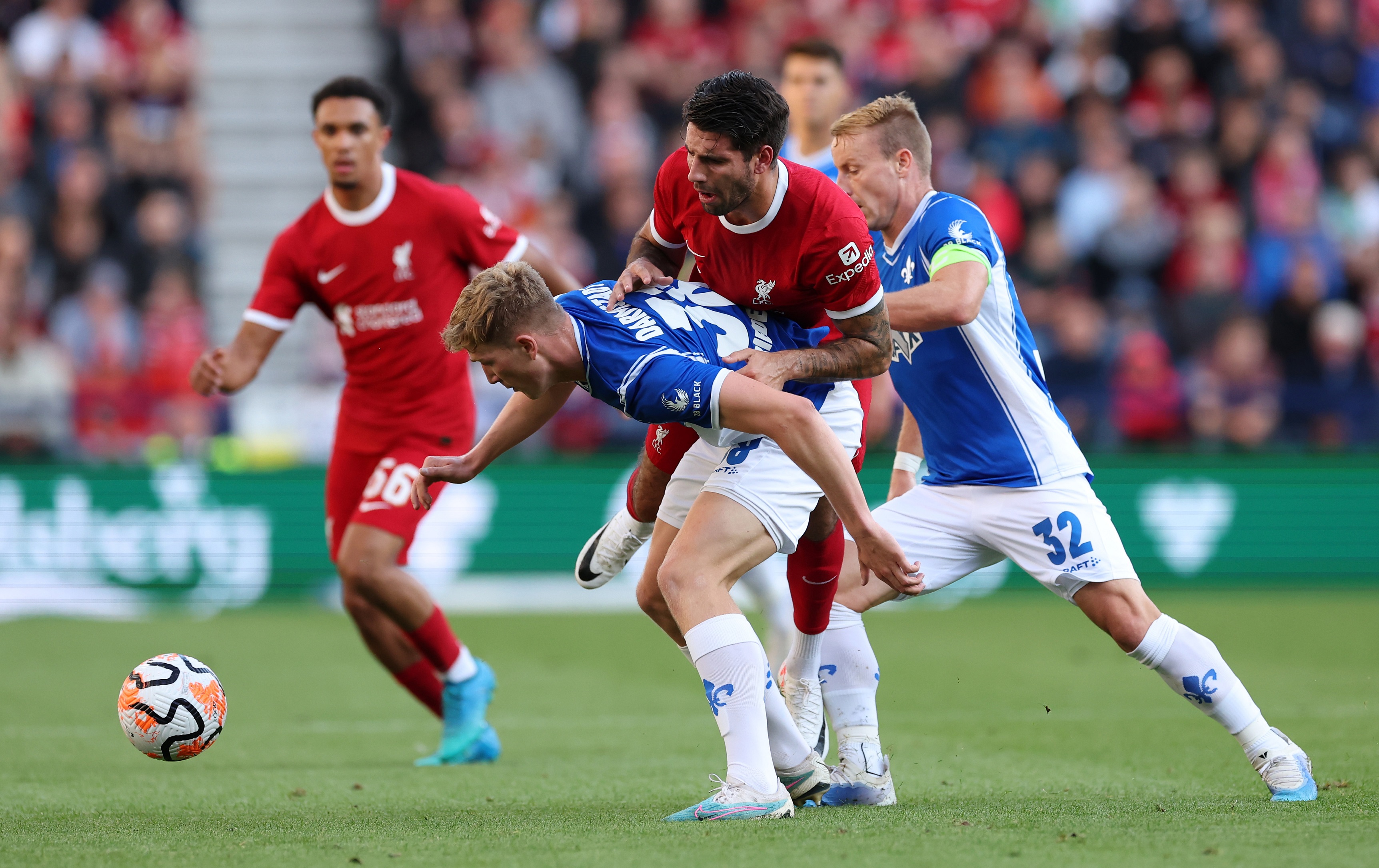 The Hungarian couldn't be blamed for the lofted ball over Liverpool's defensive line, however, that allowed Mathias Honsak to race towards goal and slot past Alisson Becker. It didn't go unnoticed by Jurgen Klopp.
"We conceded again one which we shouldn't concede, but it's an obvious mistake which we spoke already about," the 55-year-old told the club's official website.
"But that's how it is with mistakes, if you do it once, you talk about it, you work on it [but] that doesn't mean you sort it immediately.
"The situation is clear, the diagonal protection is not there. We cannot avoid each pass in behind our line, we just have to make sure that we are then in better positions."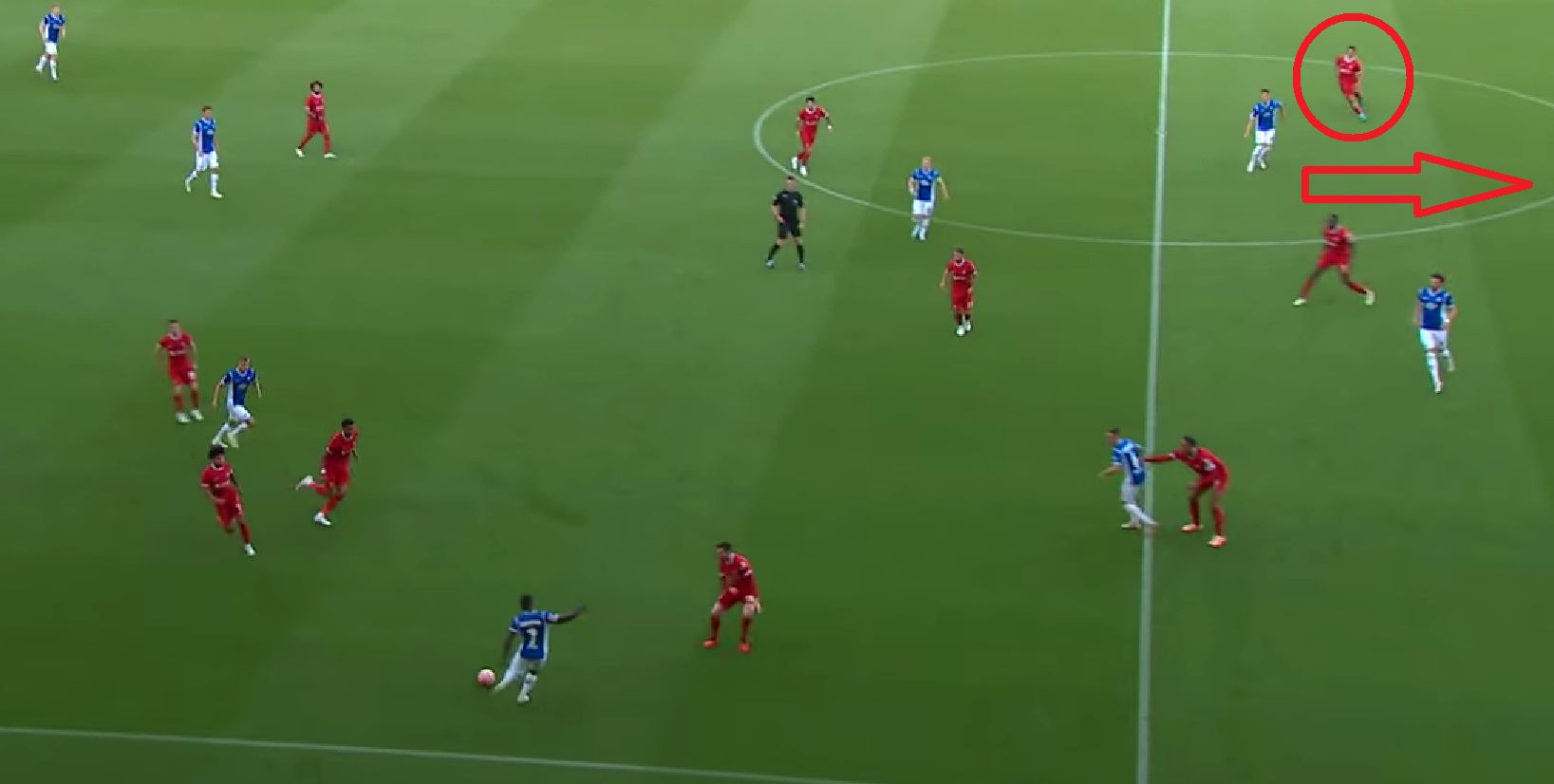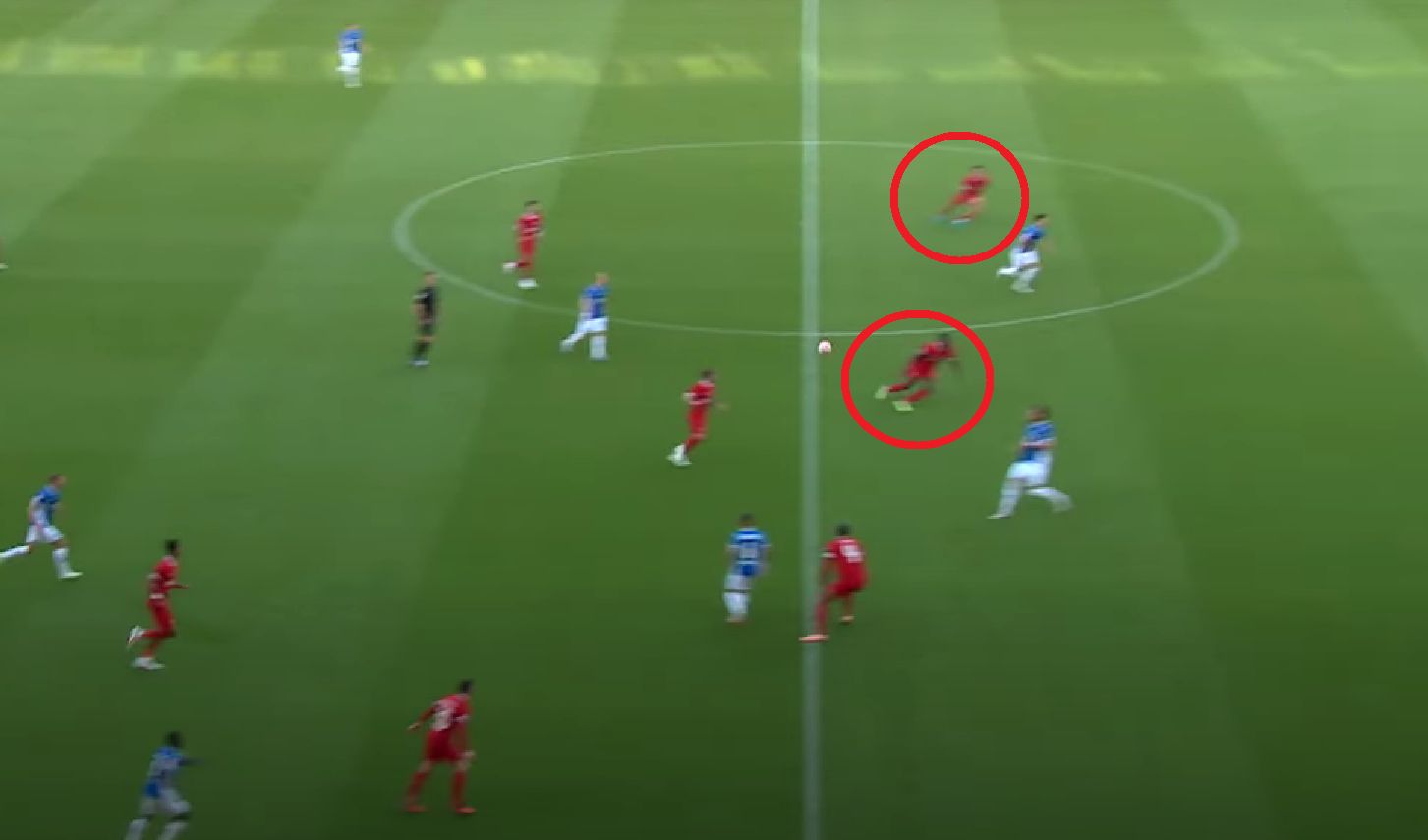 Whilst it can be argued that future errors can be avoided by Trent Alexander-Arnold reacting to defensive triggers with greater haste – it's a hard ask of a player whose natural inclination is to face the pitch ahead of him as opposed to being mindful of his centre-half partner.
READ MORE: Liverpool aim for fourth time lucky with Romeo Lavia in reliable journo's transfer update
READ MORE: 'Total agreement is done' – Liverpool suffer holding midfielder blow after Sky Sports journo's update
Without the safeguard of a holding midfielder sitting just ahead of the three-man backline, we'd be far from surprised to see a repeat of this exact play occur throughout the opening section of the upcoming season.
You can be sure it's a weakness Mauricio Pochettino will be looking to exploit when Liverpool make the trip to the English capital to kick off the league season.
Hammer Trent over his positioning if you must, but it's still clear that our best fix will come from the market.
#Ep83 of The Empire of the Kop Podcast: EOTK Insider with Neil Jones