Dermot Gallagher was adamant that Dominik Szoboszlai's first goal for Liverpool was a perfectly legitimate one, despite protestations to the contrary from elsewhere.
The Hungarian netted inside the first three minutes of the Reds' 3-0 win over Aston Villa on Sunday with a powerful strike from just outside the penalty area, but Ian Wright argued that it should've been disallowed as he felt Mo Salah was offside and standing in Emiliano Martinez's eyeline (GOAL).
The former Premier League official was asked about the incident on Sky Sports News on Monday morning, and he felt that the Egyptian's positioning had no impact in the passage of play.
Gallagher explained: "If you look at this, the 'keeper can see the ball at first, I do not think Salah is anywhere near the ball, it goes way past him.
"It does not just go past him, it goes into the top corner, it is hit at such speed that it does not have any impact whatsoever on the outcome of that ball."
READ MORE: Mixed messages emerge from Saudi camp as next step planned in Mo Salah pursuit – report
READ MORE: (Video) Former Premier League winner channels his inner Jurgen Klopp with post-match gesture
Hot on the heels of Manchester City scoring a very contentious goal against Fulham when Manuel Akanji was clearly offside and impeding Bernd Leno's view as Nathan Ake put the champions 2-1 up on the stroke of half-time, you can see why Villa might've felt aggrieved over Szoboszlai's strike.
However, as Gallagher correctly points out, the Liverpool midfielder's shot carried such venom and precision that Salah was never in any danger of affecting its progress, in contrast to the Swiss defender moving his leg as the ball whistled past him for the disputed City goal.
Also, as seen in the screenshot below, the Egyptian isn't impeding Martinez's view of the Hungary international as he struck the ball for his early goal at Anfield.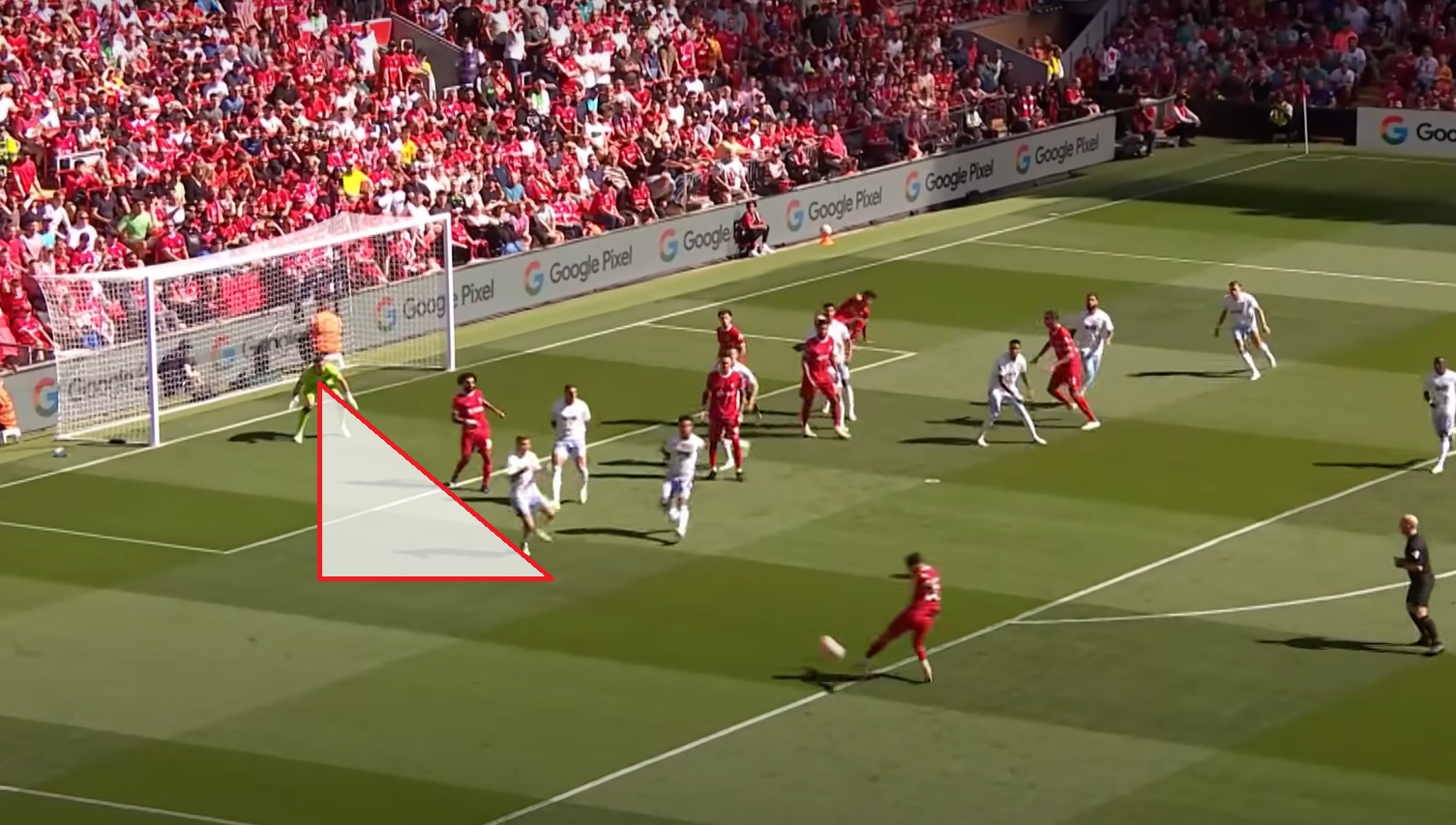 It was telling that Villa manager Unai Emery didn't air any grievances about it when giving his post-match thoughts (Birmingham Live), as surely he'd have mentioned it had he felt his team were hard done by in that instance.
In any case, Liverpool's superiority was so pronounced throughout the 90+ minutes yesterday that the final 3-0 scoreline was a very fair reflection on how the match as a whole transpired.
#Ep88 of The Empire of the Kop Podcast: EOTK Insider with Neil Jones🎙️