There's a danger at Liverpool that decision-makers get too caught up in the mysticism surrounding Mo Salah when it comes to making a call in favour of benefiting the club as a whole.
The Egyptian's contract has less than two years remaining until it expires in 2025, but the Reds will surely have no intention of allowing yet another deal to run its course – especially not when offers in excess of £100m are on the table.
Al-Ittihad made their feelings clear, albeit all too late in the dying stages of the British summer transfer window, with a £100m offer potentially rising to £150m with add-ons.
Liverpool laughed and shut up shop, with Ryan Gravenberch the final piece of business the club engaged in, and rightly so given that a sale at that point would have inevitably left Jurgen Klopp short of a world-class right-winger until January.
READ MORE: Liverpool flop could now get second chance opportunity as injury blow creates opening
READ MORE: Liverpool could have frightening talent on their hands if they follow Pep Guardiola's lead
We would very much expect that position to be maintained during the winter window too, with a view to making a definitive decision on the matter by the opening of the 2024 summer window.
By that point, Salah will be 32 years of age with a year left on his contract, should we not have decided to offer yet another extension on his terms.
If the Egyptian King manages to deliver another remarkable tally of goal contributions, as many rightly expect he will, this term, the calls for an extended stay at Anfield will no doubt be deafening.
Just how closely will Mo Salah follow in Cristiano Ronaldo's footsteps?
They wouldn't be totally illogically either given that comparisons have often been made with fitness freak Cristiano Ronaldo who has managed to extend his playing career deep into his 30s. Albeit, with all due respect to the Saudi Pro League, it's not particularly worthwhile bringing up the death rattle of his career that is his current spell in the Middle East. Likewise, some will need convincing to overlook a mixed return to Old Trafford, despite bagging 32 goal contributions between 2021 and 2022 for the Red Devils.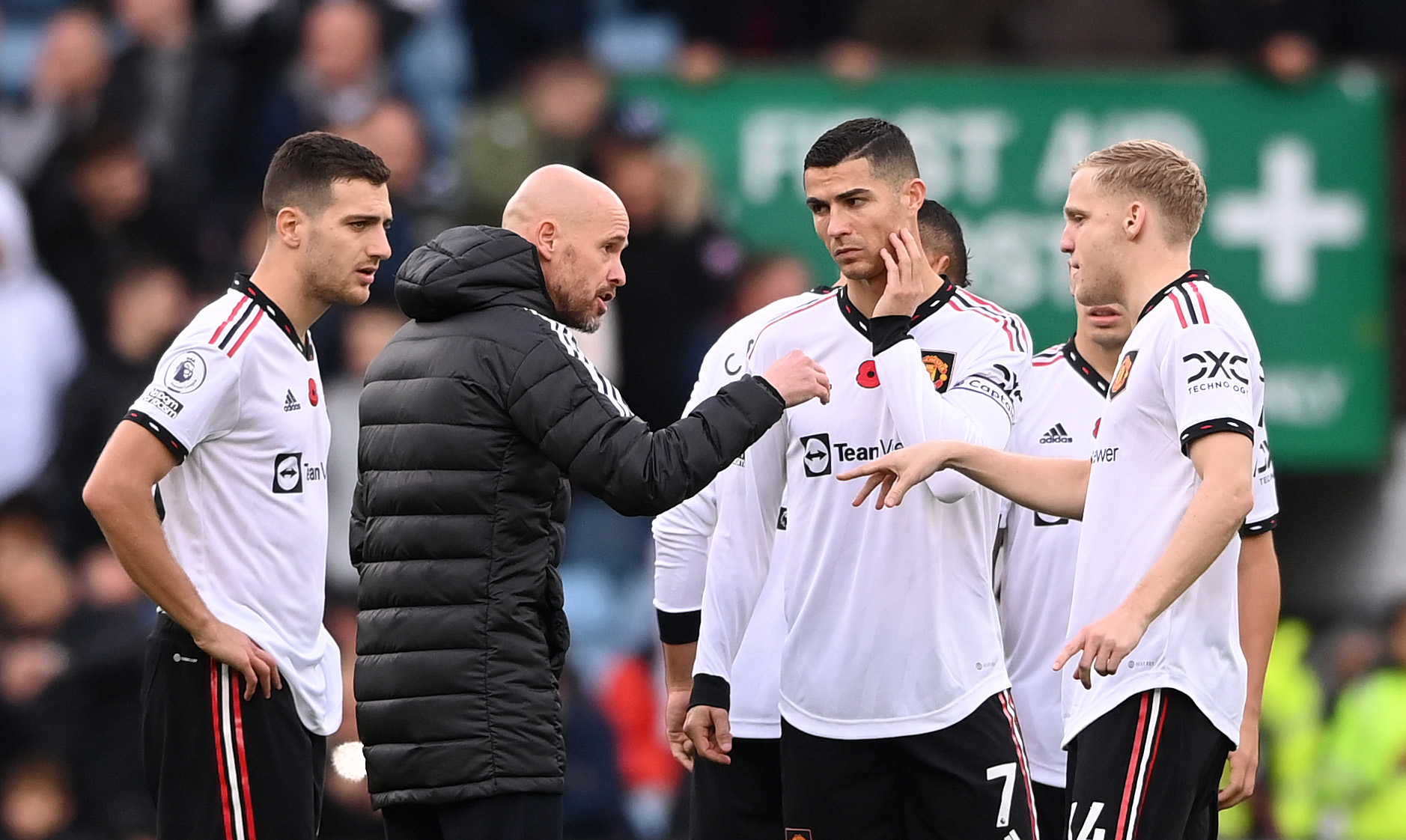 Assuming that Salah can operate at a Champions League-level capacity going into his mid-30s, there would technically be a viable argument for offering a one or two-year extension to keep our fifth-highest goalscorer in club history in the famous red shirt for a little while longer.
On the other hand, despite the insane fitness regime Salah follows, this line of thinking would still entail a serious departure from our philosophy, not to mention a gamble on a player who could be only one straw away from the proverbial broken camel's back.
What do Liverpool do if they've committed to another lucrative contract on a player who is no longer delivering in the manner fans have come to expect next term? Or the term after that?
It feels awfully disloyal to consider such realities when discussing a player who will rightfully go down as a bona fide Liverpool legend in the bracket of Steven Gerrard and Ian Rush, yet these are the brutal realities decision-makers must consider for the benefit of the club and its competitive future.
Cashing in on £100m or more for a 32-year-old who, at most, perhaps has three more years at the highest level in the game won't be considered disastrous in the long run if that figure is then reinvested back into the next generation.
Let's put it another way. If Liverpool happened to have a spare £100m in the bank and Mo Salah was available at another club at the tender age of 32, how many would urge Jorg Schmadtke and Co. to bring the former Roma hitman to Anfield?
We find ourselves in a very different situation to that which followed Phil Coutinho's record-breaking move to Barcelona, though the end result need not be any different – proper investment in world-class solutions where they are most needed. Chiefly, one might suspect, in the backline amid concerns over Ibrahima Konate's injury proneness and Virgil van Dijk's potential decline.
#Ep89 of The Empire of the Kop Podcast: EOTK Insider with Neil Jones🎙️