Peter Schmeichel and former Liverpool star Steve McManaman were apparently in agreement that Jurgen Klopp's backline is likely to leak a lot of goals this term.
The Merseysiders did little to dispel that notion in the first-half of their encounter with Wolves at the Molineux stadium and were objectively fortunate to keep the scoreline down to just the one goal registered against Alisson Becker.
"I don't think anyone can stay with Man City, we were just looking at that line-up today and you look at their back four, how are you gonna compete with that? Walker, Dias, Akanji and Gvardiol – how can you compete with that?" the former Manchester United goalkeeper told the Premier League's matchday live (as relayed by the Liverpool Echo). "You can't match it, and Liverpool for sure can't match it. I agree with you [Steve McManaman], they are very, very vulnerable at the back."
The Dane was met with some agreement from his fellow pundit and ex-Red: "When you look at Liverpool it's clear to see the way they play they're gonna score goals. But they are going to concede them.
"They're going to get interesting exciting matches because they are vulnerable at the back.
"It's gonna be a ride watching Liverpool this year because it's gonna be a lot of ups and downs. They're going to concede goals aplenty."
Despite a torrid first 45-minute showing in the West Midlands, however, one might feel inclined to question the narrative that Liverpool's defence is utterly appalling.
It's first worth noting that Klopp's men have been without first-choice centre-backs Virgil van Dijk (suspension) and Ibrahima Konate (injury) for their last two fixtures, with the former sent off within the first-half of action at St. James' Park and the latter returning to the side for a brief cameo against Wolves in the dying stages of the game.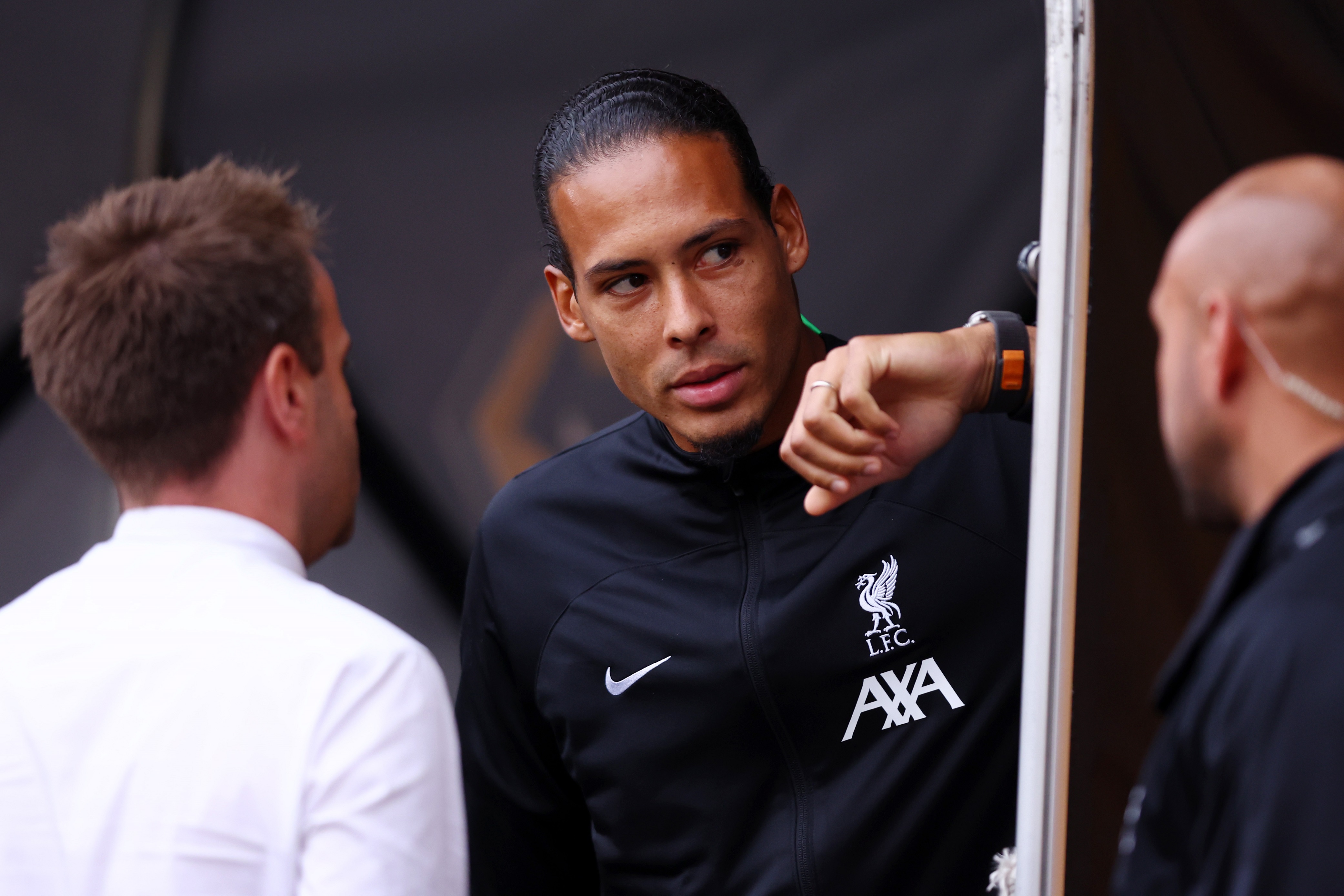 Beyond that point, a simple glance at the Premier League table (courtesy of BBC Sport) will clearly show that the Reds have the joint-second-best defence in the league along with Arsenal with only four goals conceded (one more than table-toppers Manchester City).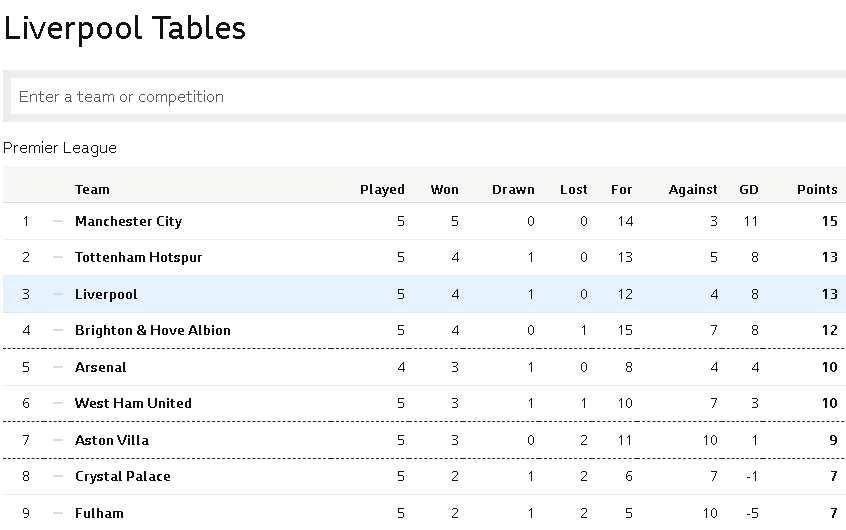 But such numbers can, admittedly, be misleading. So, let's take a dive into the stats, courtesy of Sofascore, and see if they agree with Schmeichel and McManaman:
Chelsea 1 – 1 Liverpool: xGA: 1.35
Liverpool 3 – 1 Bournemouth: xGA: 1.29
Newcastle 1 – 2 Liverpool: xGA: 1.99
Liverpool 3 – 0 Aston Villa: xGA: 0.66
Wolves 1 – 3 Liverpool: xGA: 0.63
Liverpool's avg xGA: 1.18
Arsenal 2 – 1 Nottingham Forest: xGA: 1.18
Crystal Palace 0 – 1 Arsenal: xGA: 1.01
Arsenal 2 – 2 Fulham: xGA: 0.56
Arsenal 3 – 1 Manchester United: xGA: 0.94
Arsenal's avg xGA: 0.92
Burnley 0 – 3 Man City: xGA: 0.33
Man City 1 – 0 Newcastle: xGA: 0.29
Sheffield United 1 – 2 Man City: xGA: 0.67
Man City 5 – 1 Fulham: xGA: 1.45
West Ham 1 – 3 Man City: xGA: 0.94
Man City's avg xGA: 0.73
READ MORE: 'Harsh' – Peter Crouch says 20-y/o LFC ace was hard done by during Wolves clash
READ MORE: 'We're blessed' – Joe Cole blown away by Liverpool monster who broke Mahrez record vs Wolves
What do the stats say about Liverpool's chances?
So there you have it. As expected, Manchester City have a freakishly positive expected goals against score that will no doubt keep them in the frame as title favourites, should they maintain their early form.
However, to imply that we're miles behind the Sky Blues and Arsenal with an xGA score of 1.18 is simply wide of the mark, even should the Gunners have the possibility of improving their score in their upcoming trip to Goodison Park on Sunday afternoon.
Indeed, even assuming we maintain our current xGA score over the course of the league season, we'd be projected to finish with 42.94 goals conceded – just under Arsenal and Manchester United's 43 goals conceded each in 2022/23, not to mention our accumulation of 47.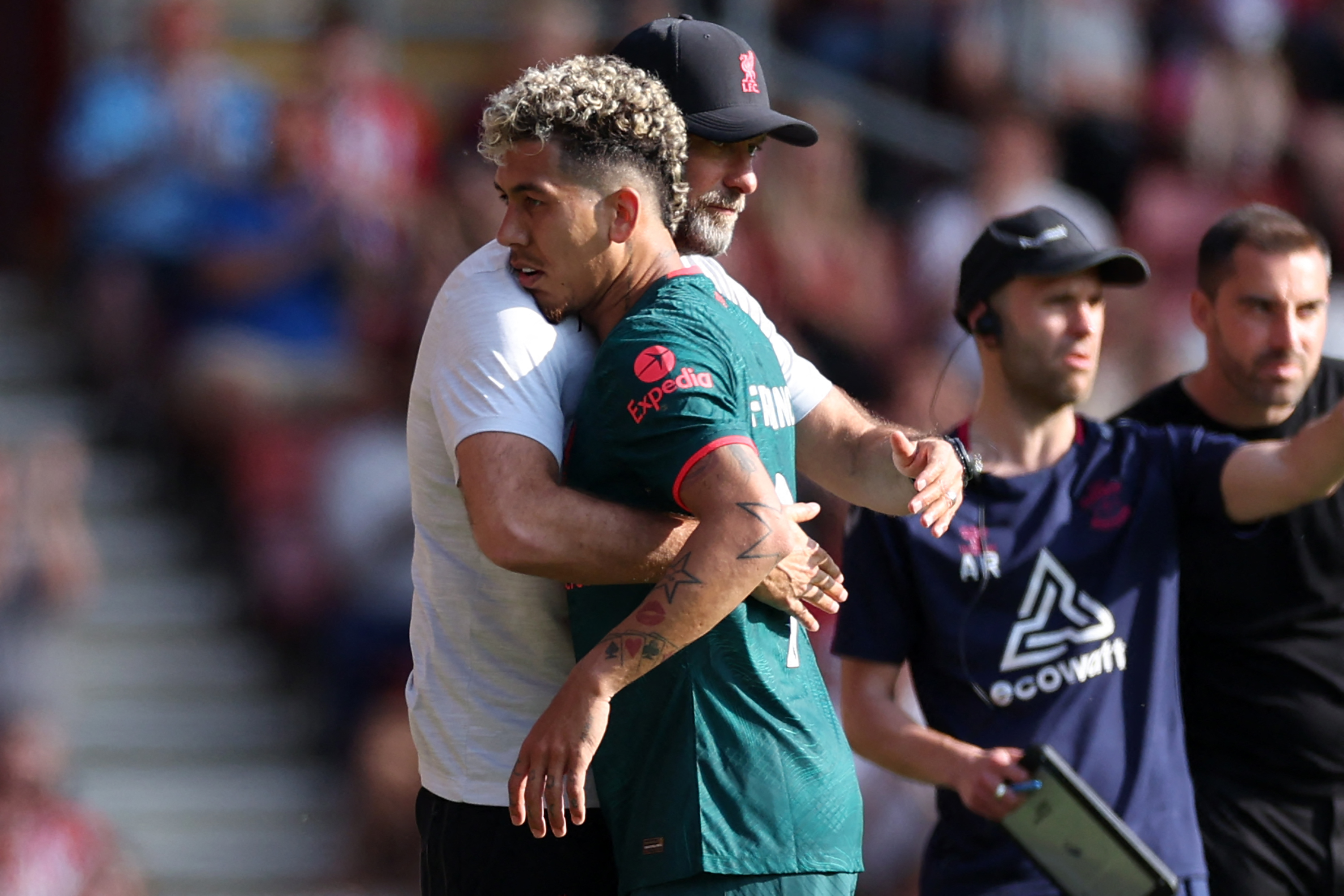 Keeping up with either outfit over the long run, of course, may come down to how well we manage to keep both Van Dijk and Konate fit and readily available for the first-XI throughout our league campaign.
To be fair to the aforementioned pundits, that task alone could massively complicate our hopes of securing a second league title under Jurgen Klopp.
#Ep90 of The Empire of the Kop Podcast: EOTK Insider with Steve Kay – Goncalo Inacio NEXT?🎙️