The sky is the limit for Dominik Szoboszlai at 22 years of age judging by a series of superb performances for Liverpool in the Premier League.
Naturally, then, there will have been few at the AXA training centre surprised to see the Hungarian emerge with the Standard Chartered Player of the Month award.
Interestingly, the midfielder made clear he still has a great deal to learn from his teammates and promised fans to expect even greater things from him for the remainder of 2023/24.
"I think there's always more to come. I can also improve a lot and also try to look to the players who are here almost seven years or even more, or a little bit less here. Trying to take some advice from them and just continue like this," the 22-year-old told the club's official website.
An improved Szoboszlai? What a frightening prospect that must be for rivals following his surprise switch to the English top-flight in the summer as Liverpool swooped in out of nowhere to seal a deal for one of the Bundesliga's most exciting young talents.
READ MORE: Mac Allister says LFC teammates 'drove me crazy' over hilarious inside joke
READ MORE: Alexis Mac Allister 'can't stop laughing' at LFC man's 'crazy moments' away from the pitch
Liverpool's midfield transition has been almost seamless
Again, at 22 years of age, that may feel like stating the obvious with the player quite clearly far from hitting his peak footballing prowess.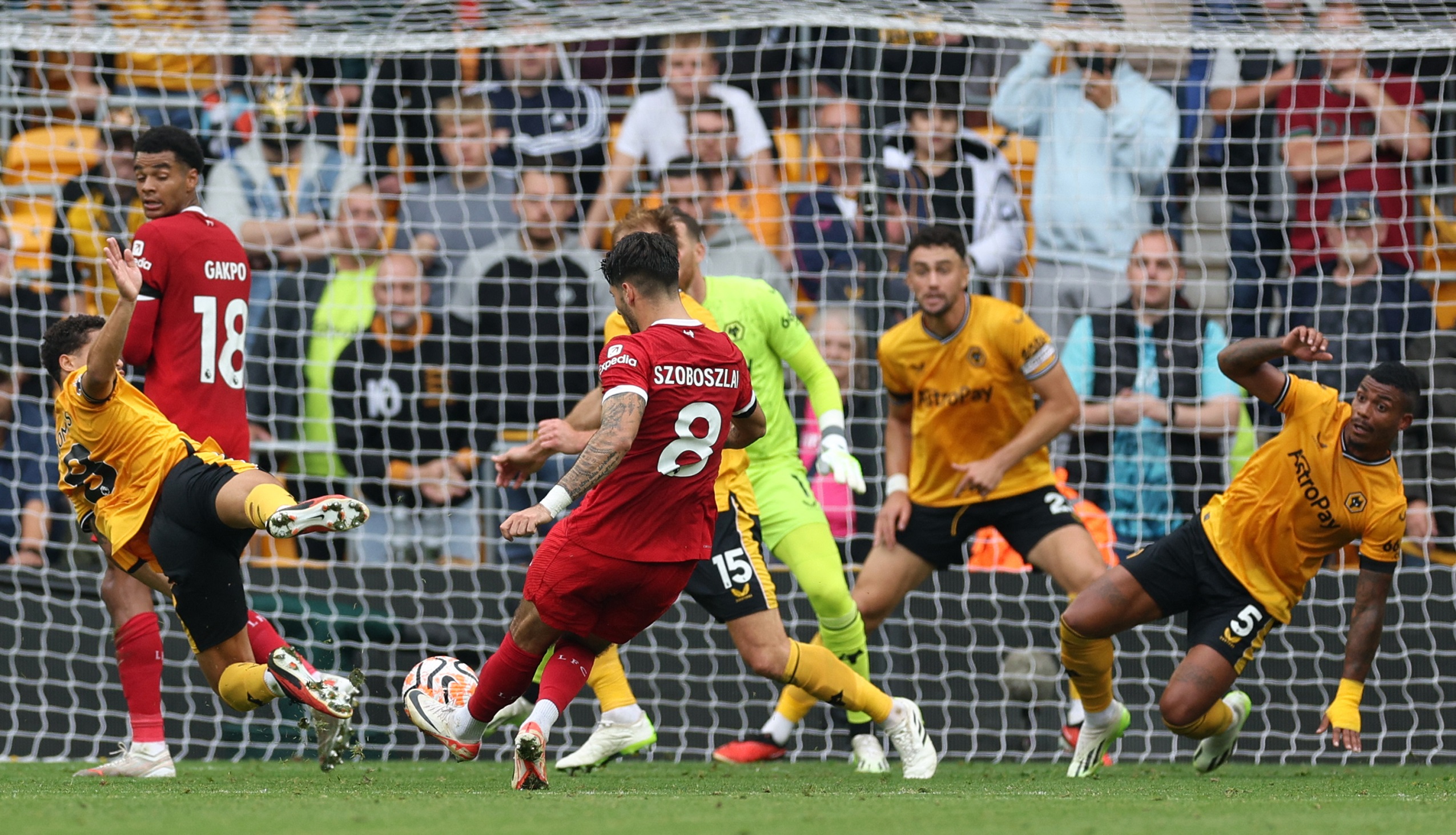 Still, it's exciting to think about a midfielder who has already adapted quickly to the demands of English football (not to mention those placed on him by Jurgen Klopp).
It speaks volumes of the player that the transition to a virtually brand-spanking-new midfield has been practically seamless.
Humility will get you far, Dominik, and your potential? Boy, oh boy, oh boy – even further!
🚨 EOTK Insider with Neil Jones: Liverpool's challenge before January transfer window, mentality monsters back? Reds player 'hung out to dry' and much more!