Following their failure to qualify for the Champions League in the 2022/23 season, significant changes are crucial for Jurgen Klopp's Liverpool squad to rectify their performance in 2023/24.
The Reds experienced a turbulent season last time around, dropping points on multiple occasions. Despite their improved form in the spring months, they couldn't secure a Champions League spot, earning Europa League qualification instead.
However, Liverpool have taken proactive steps during the summer transfer window. Klopp has completely overhauled the midfield, parting ways with James Milner, Alex Oxlade-Chamberlain and Naby Keita as their contracts expired.
Additionally, there have been unexpected departures, with key players Fabinho and Jordan Henderson opting for lucrative moves to Saudi Arabia. On the other hand, Liverpool have made notable additions to strengthen the midfield, including Alexis Mac Allister, Dominik Szoboszlai, and Ryan Gravenberch.
READ MORE: 'He always…' – Ex-Liverpool ace shares insight on what it was like to play under Jurgen Klopp
READ MORE: Move over Mo! – Salah knocked off top spot of 10 most popular names on Liverpool shirts this year
With the summer transfer window closed and the new Premier League season underway, we've covered you with all of Liverpool's new arrivals and how some of them have performed thus far, below.
Liverpool 2023/24: Summer Arrivals
| | | | |
| --- | --- | --- | --- |
| Player | Nationality | Arrived From | Price |
| Dominik Szoboszlai | Hungary | RB Leipzig | £60 million |
| Alexis Mac Allister | Argentina | Brighton | £35 million |
| Ryan Gravenberch | Netherlands | Bayern Munich | £34 million |
| Wataru Endo | Japan | Stuttgart | £17 million |
| Sepp van den Berg | Netherlands | Schalke | End of loan |
| Calvin Ramsey | Scotland | Preston | End of loan |
| Rhys Williams | England | Aberdeen | End of loan |
A Hungarian star with a hunger to shine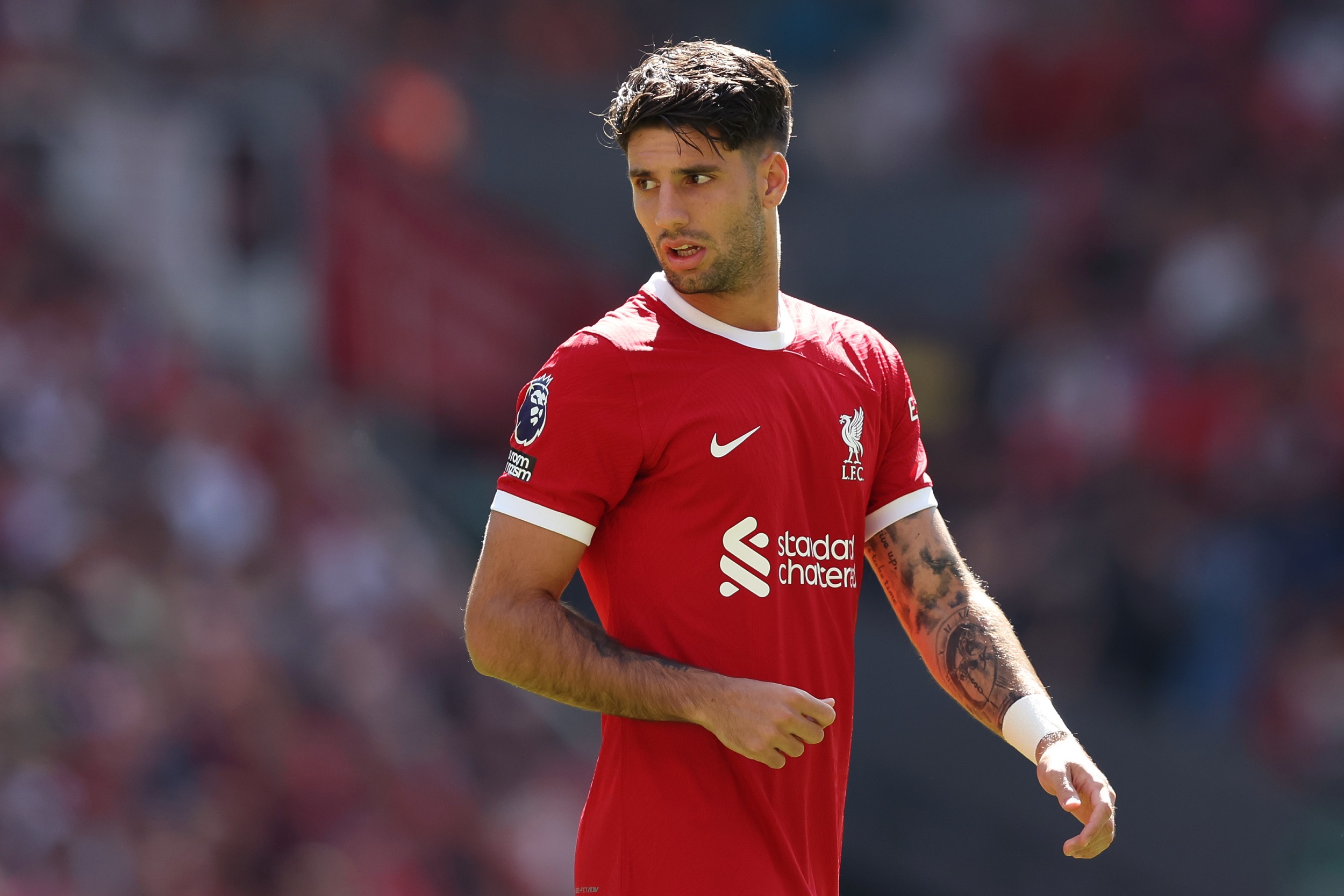 He has seamlessly transitioned into his right-sided midfield role, leading many to believe that he is an improvement over Henderson. Since the former Reds captain is now playing in the Saudi Pro League, where a recent video of Fabinho being nutmegged at a leisurely pace went viral, Szoboszlai has easily taken on the responsibility.
It should be noted that Szoboszlai is 11 years younger than Henderson, but one statistic perfectly demonstrates the significant impact he has had on the game.
In his first five starts, Szoboszlai has collected 50 duels – 30 more than Henderson achieved in his first five league starts last term. More impressively, he's won 48% of those duels, which can include tackles, dribbles, and aerial challenges.
Intensity was a crucial attribute the Reds missed last season, and Szoboszlai has undoubtedly filled this void. In the 2-1 win at Newcastle, he was involved in 20 duels alone! This is more than Henderson's duels from meetings with Fulham, Manchester United, Newcastle, Bournemouth, and Brighton last season combined – making the newcomer a sure bet for those backing Liverpool at the sportsbooks.
The youngster now representing the number 8 shirt at Anfield has made a huge impact thus far and is unquestionably living up to the hype. With the top-rated bookmakers for the UK often taking a strong stance on Liverpool in the odds, Szoboszlai will surely assist in swaying those lines to favour the Reds.
Alexis Mac Allister: Room for improvement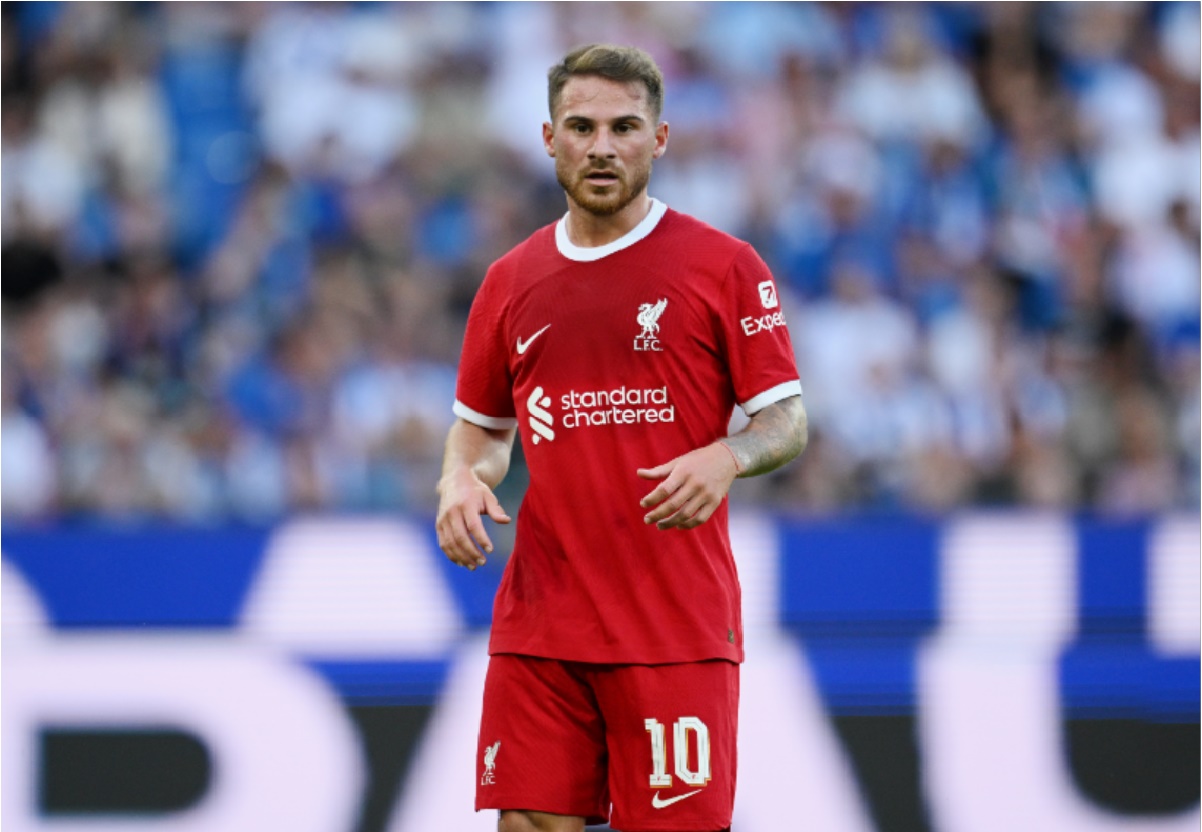 Following a recent 1-0 deficit at half-time against Wolverhampton Wanderers, Argentina midfielder Alexis Mac Allister was removed from the action at the break. Liverpool went on to win the game (3-1) without the 24-year-old, as Colombian winger Luis Diaz replaced him.
Mac Allister made a £35m move to Liverpool during the summer transfer window. However, he is still adjusting to his new environment. He also represented his country during the recent break from domestic matches. Prior to a World Cup qualifier against Bolivia, which took place at a significantly high altitude, he needed to use oxygen tubes.
When coining the term 'room for improvement', we're being generous with our words. Simply put, a downtrend in performance can perhaps be excused for Mac Allister returning from the international break. Still, we're barely into the season, and the schedule isn't going to get easier.
After the Wolves performance, Arsenal legend Martin Keown said it best: "Another mistake from Mac Allister, you didn't see him do this is a Brighton jersey."
With that said, it's too early to judge. The World Cup winner has yet to find his first goal or assist as a Liverpool representative, and he sadly delivered an ugly performance against Wolves. However, whether or not he can provide the positive statistics he did at Brighton is yet to be seen, and we'll need a much larger sample size of 90-minute starts to give a more accurate evaluation.
Any plans for Ryan Gravenberch?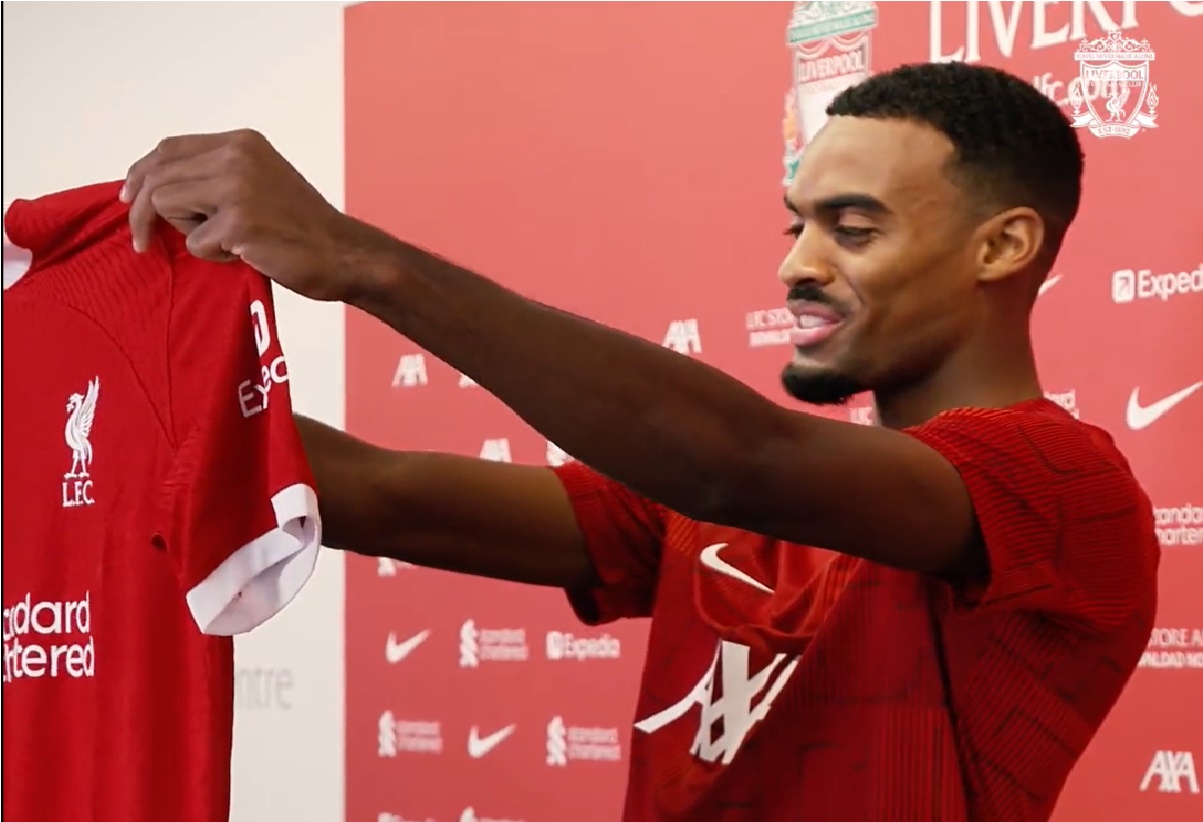 The Reds officially announced the acquisition of the Dutch national player, ending months of rumours. The signing occurred just hours before the summer transfer window deadline earlier this month. The 21-year-old has agreed to a five-year contract, with an initial transfer fee of £34.2m from Bayern Munich.
Klopp has recently shared his thoughts on Gravenberch's potential impact on the team, marking his first public statement since the player's arrival from Bayern. The former Ajax midfielder also debuted in the English Premier League last weekend, although it was a brief appearance off the bench against Wolves.
Klopp said: "I think definitely in the future he has the potential to play as a No.6. The only thing about Alexis Mac Allister – he can play the position – is, Is he a classical six how you would draw it? Probably not. But the position in football has changed over the years.
"He's so skilled, I don't like to talk about the things he is not good at yet. They all have skills, and yes, they have to improve, and he knows that, and he tries, but the natural stuff is there, and all the other stuff takes time, which is how it is. He is an 8, he can play as a 10, definitely and yes, in time, he can play as a 6. Like Curtis [Jones] could play as a 6, they just have to get used to the different spaces and responsibilities."
Wataru Endo: Patiently waiting?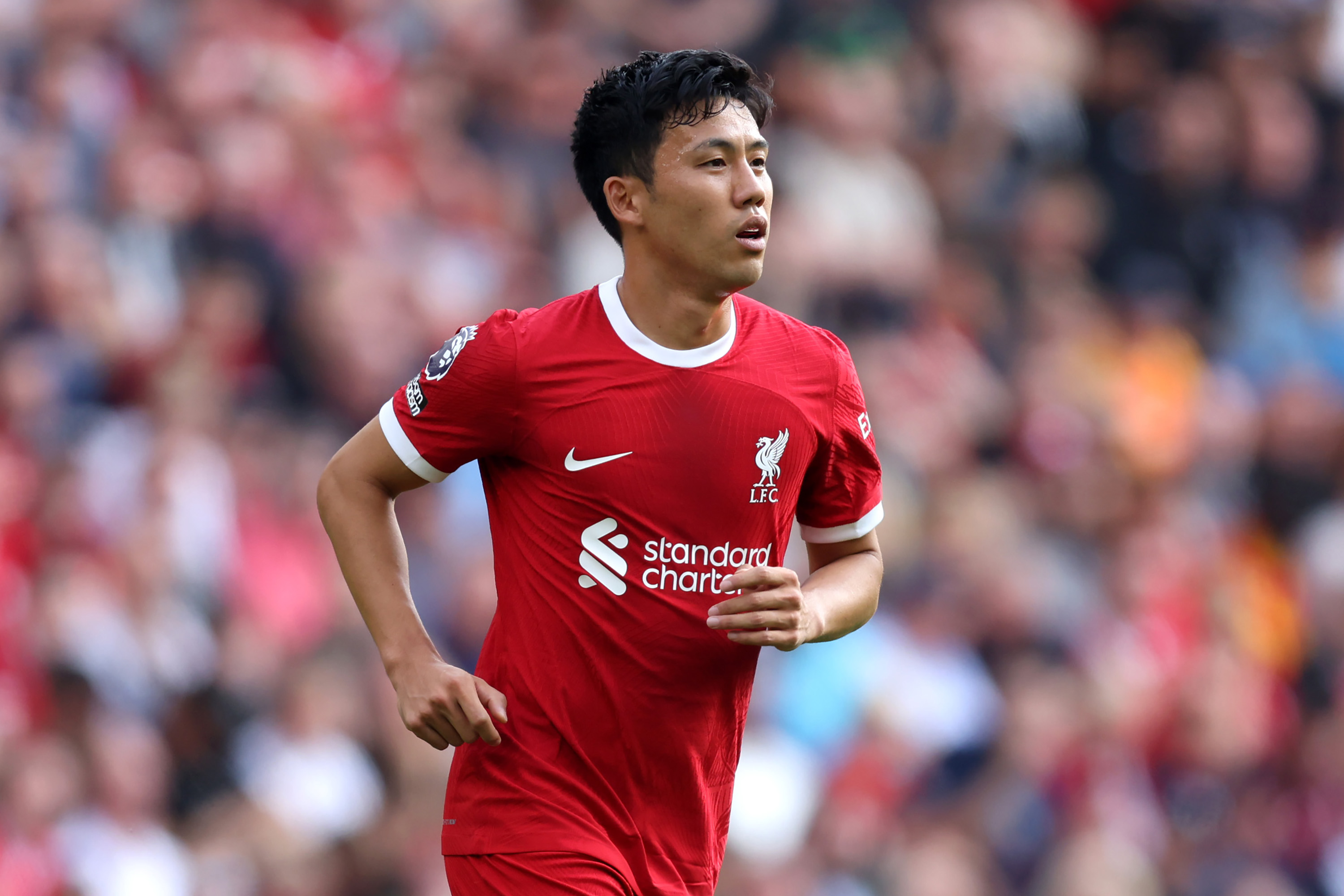 Of Liverpool's four major signings in the summer, Waturu Endo is arguably the one who's least likely to start regularly. However, with the captain of Japan's national squad already making three Premier League appearances (starting once), we shouldn't neglect what caught Klopp's attention in the first place and how he boasts the potential to become a star in England.
The defensive midfielder is an exceptional player who showcased his skills in the Bundesliga with Stuttgart. Over the past two seasons in Germany, he has consistently outperformed others. He excels in aerial duels, leading the league in this category. Additionally, he has the most clearances and head clearances, displaying his defensive prowess. His ability to win possession is also unmatched.
Furthermore, he ranked second in touches, tackles, and passes, highlighting his all-around contribution to the team. Notably, he held the captaincy of a club in one of the most prominent European leagues.
That accomplishment demonstrates his professionalism, leadership and determination, especially considering the significant cultural differences he faces on and off the field.
🚨 EOTK Insider with Neil Jones: Liverpool's challenge before January transfer window, mentality monsters back? Reds player 'hung out to dry' and much more!