In what was brilliant news for the club, player and supporters – arguably our best young player was tied down on a long-term contract with Ben Doak signing on the dotted line to extend his Merseyside stay.
Reacting to the news, the young Scot took to Instagram to write: 'Happy to get this done!' to which club captain Virgil van Dijk replied: '👏'.
Many expect that our participation in the Europa League this season will lead to more opportunities for the former Celtic academy graduate, as well as the League and FA Cup games that will be on the schedule too.
READ MORE: (Video) Three goals in 45 minutes and a historic win for Liverpool in the EFL Trophy
After replacing Mo Salah at Stamford Bridge, it's clear that Jurgen Klopp has big plans for the 17-year-old and this new contract seems to cement our intentions to make him a long-term fixture in the first-team.
Our No.50 has impressed many with his performances in the academy set-up with his unwavering desire to beat defenders out wide and make exciting things happen for the Reds catching the eye every time he takes to the field.
This will no doubt mean that the starlet has an increased level of expectation on him to perform on every chance he's now given and let's hope that he can rise to the challenge whenever he's lucky enough to be called upon.
READ MORE: (Video) Real Madrid could turn Alexander-Arnold's head amidst contract talks at Liverpool – report
The response from other younger members of the club in the replies shows how proud everyone is of the Scotland Under-21 international and they all clearly realise the talents he possesses, after playing alongside him so much.
Let's hope that we look back on this day as one of the best decisions we made for a player who looks set to go to the very top.
You can view Doak's post and Van Dijk's reply via Instagram: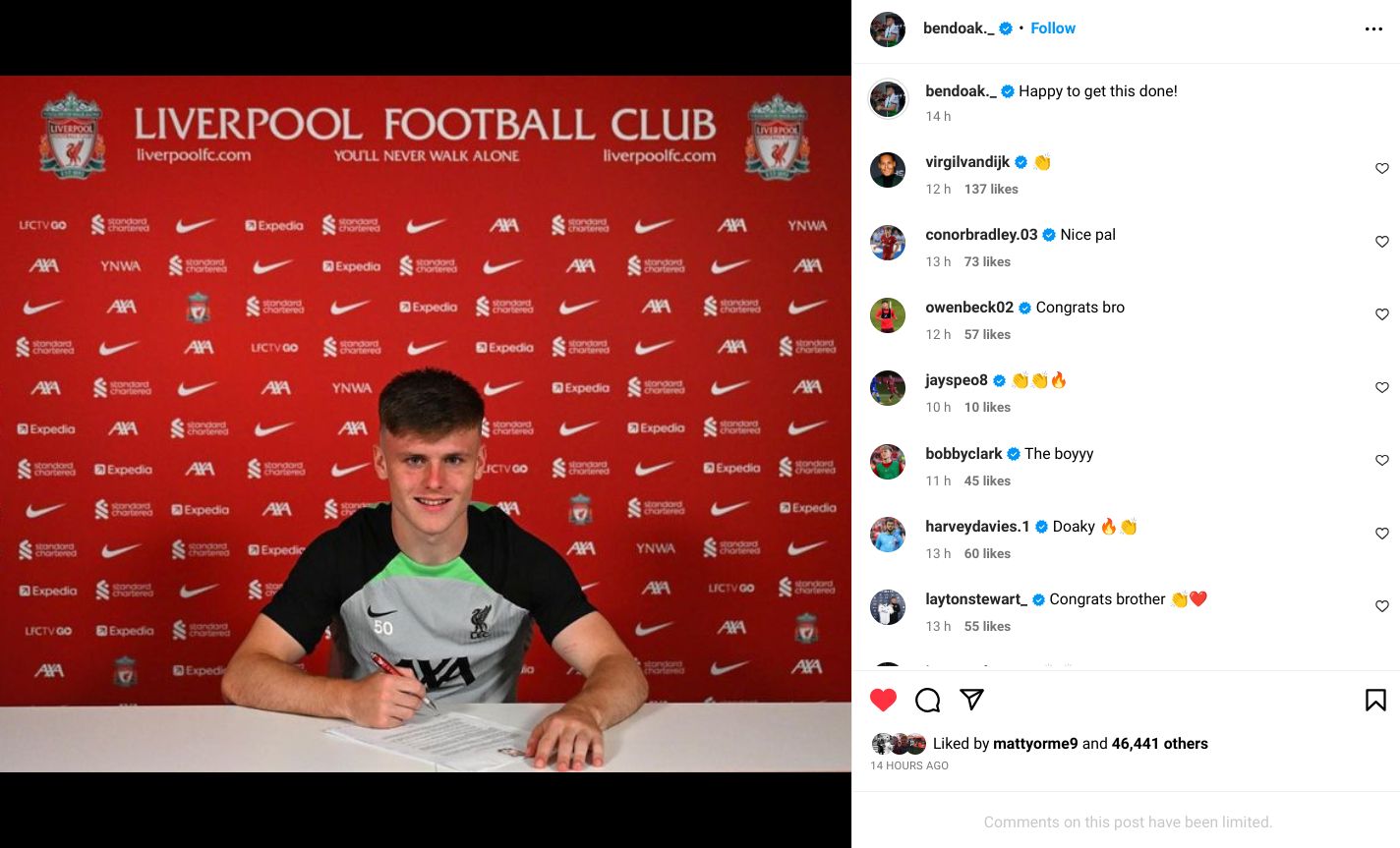 🚨 EOTK Insider with Neil Jones: Liverpool's challenge before January transfer window, mentality monsters back? Reds player 'hung out to dry' and much more!