It's not often that an opposition player is clapped off the pitch by home supporters but as Lucas Paqueta was removed from the field against Liverpool, he thanked our supporters.
It could all be down to the fact that Danny Ings was the man replacing the Brazilian, with it being common that Anfield welcomes back a former player but the midfielder seemed convinced the clap was for him.
READ MORE: (Video) Alisson's heroics continue as he pulls off outrageous Kop save against Tomas Soucek
It was probably a combination of the two, as the 26-year-old was hugely impressive and it was hard to ignore his performance on what was a tough day for West Ham as a team.
You can watch the footage and be the judge yourselves but it's safe to say that the 50,136 fans inside the stadium had plenty of reason to applaud both men.
You can view the footage of Paqueta's substitution (from 1:35:28) via LFCTV Go: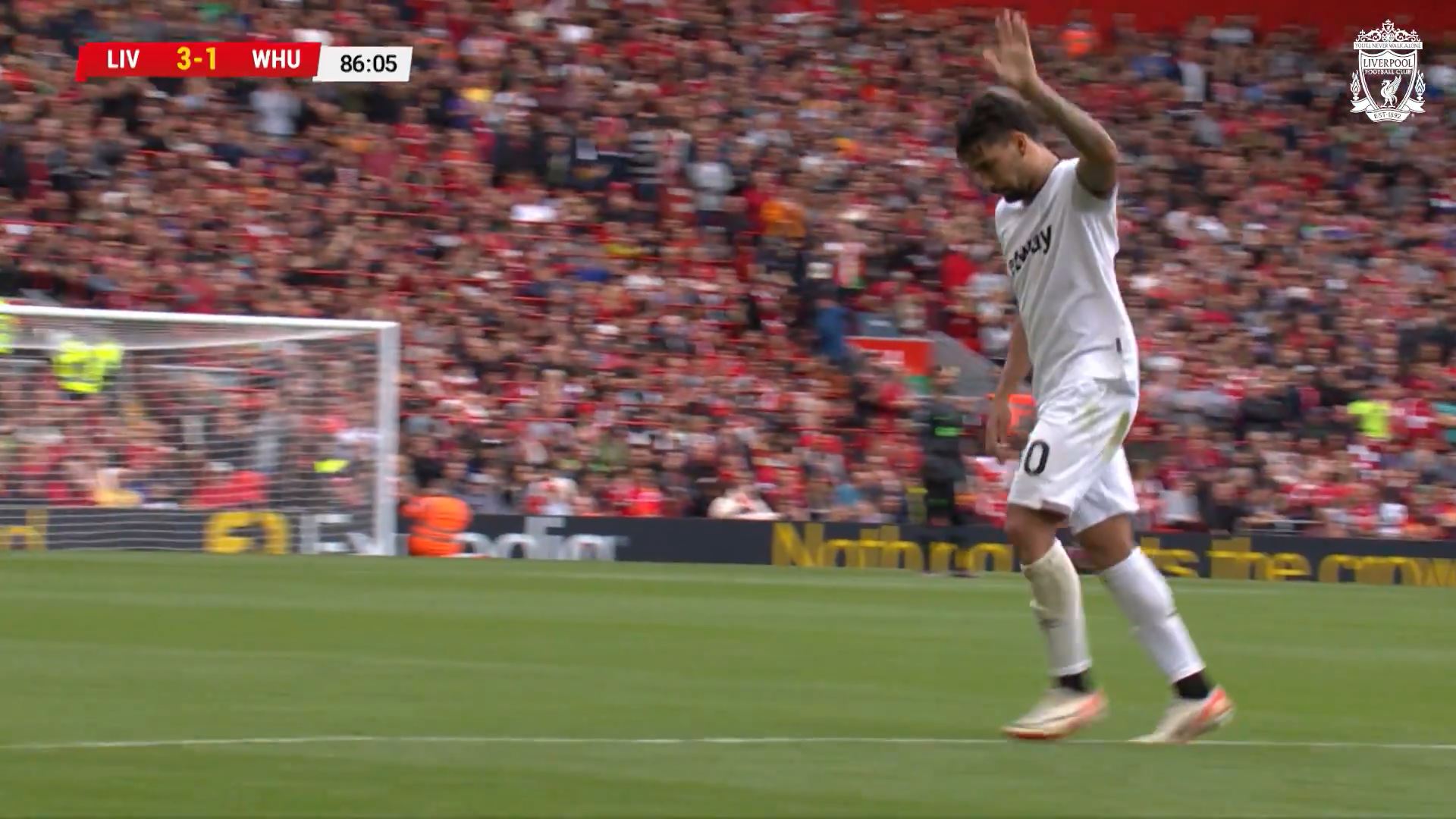 🤩 EOTK FPL Gameweek 5 Review 🤩: The big Salah/Haaland question, Nott. Forest man one to watch? Injuries galore…