Virgil van Dijk is a star within the Liverpool team but even his level of celebrity may have been outshone with the recent company he's been spotted in.
Taking to Instagram , alongside the caption: 'In very good company 😄', our captain posed with Young Adz, Stormzy, Ed Sheeran and a representative from Audemars Piguet.
READ MORE: FA release statement after Luton Town tragedy chanting during Liverpool clash
It's possibly the most random picture you'll ever see of our No.4 but it presumably is some sort of partnership with the luxury watch brand.
There's just over a month left of 2023 but we may have the prize for the picture that is least likely to be repeated ever again.
You can view the picture of Van Dijk via his Instagram account: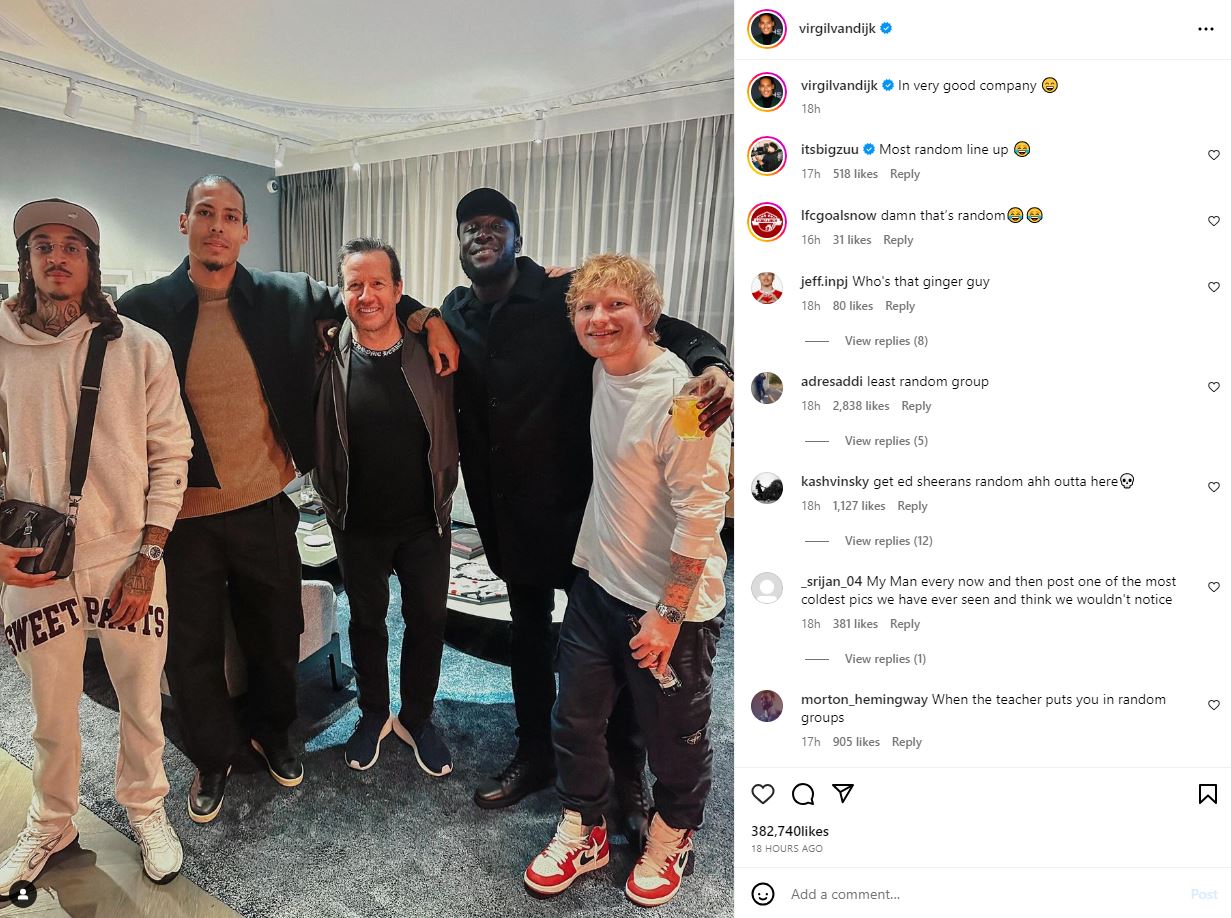 📖 Anfield Annals: Jimmy McInnes; Liverpool defender to club secretary to suicide on the Kop