By Ric Johnson 
Website : anotherliverpoolpoet.co.uk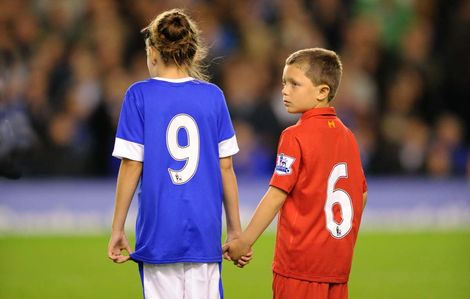 Balls, plucked from the hat
Decide how the hand of Fate
Would crash amongst us
Red and Blue sent where
Some lived while some would die.
Intertwined, our scarves twist
Catch, unfurl and separate
Blue to the Villa, Red march
On Hillsborough, hooked
On fierce pins of Destiny.
Same streets, houses, pubs
Same mates, shops, schools
Friendships, jobs and rain
Split by loyalty, tied by blood
Split by fate, tied by love.
Everton blue, Liverpool red
Our people live, our people dead
Our City wept, our City bled
Everton, Liverpool, Kenny said
Together, forged, for the way ahead.