---
That was the best we've seen Anfield and the Kop in a long time.
You almost felt the game was half-won as soon as the players walked out. Just look at the United players looking at the Kop in awe ahead of kickoff: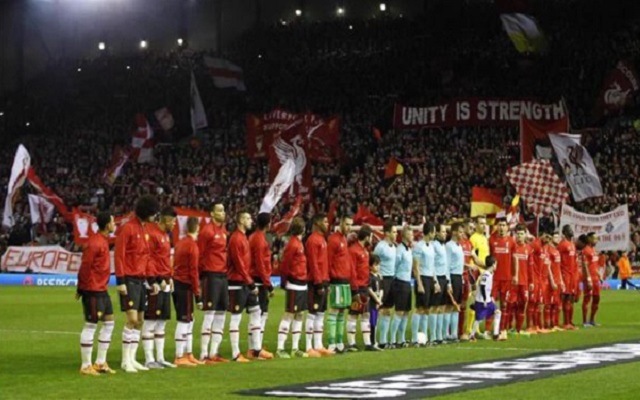 Running scared…
The importance of the Anfield crowd was not lost on Jurgen Klopp during his post-match interviews.
"It was a great atmosphere, I am so pleased for all of the people who have had harder times with us this season. Tonight was the first part of paying them back."
"It was good. No matter how you play against Manchester United it is always difficult to make chances. We could have scored more goals in the first half, but that's life," he said (via BBC).
"Scoring the second goal was very important. We know it is only the first leg but we needed to win it and we did. We are in a good position now, we want to go through to the next round.
SEE MORE
Twitter Reaction
Player Ratings
Match Report
"We were really good from the first second, everything was there but we could have scored more. That sounds crazy I know but we had the chances. In the end, 2-0, if you said this before the game of course I take it. But it's not over, we go to Manchester but it's the best thing we could do.
"We gave them no time in any situation. I'm really pleased for Joe Allen, he has not been playing and I don't like this but he showed how strong he is.
"The atmosphere tonight was unbelievable. Really great and I want to say thank you to everyone that was involved. That was Liverpool how I knew it before I came here."
Were you at Anfield? Share your experiences in the comments below!