---
Alberto Moreno admits he'd love Philippe Coutinho to stay put
Spaniard reluctant to disclose details of personal exchanges
Says if it was down to him, the Brazilian would remain his teammate
Alberto Moreno admits if it was down to him, Philippe Coutinho would be going nowhere.
The Spaniard is known to be a close-friend of Liverpool's No.10, and is arguably as well-informed as anybody about the Brazilian's transfer plans.
Coutinho was subject to a summer-long pursuit from Barcelona, who had three bids rejected by Liverpool.
The Catalan giants are now expected to return for the playmaker when the window re-opens in January.
Whilst highlighting just how a big a loss Coutinho would be, Moreno has praised the undeniable talent that has attracted the interest of Europe's top teams.
"I've said: 'Brother, don't go.' But in the end, a player has to make the decision himself. I can't tell you what he said to me, of course, because it's something that's very personal, but we've talked," Moreno told the Guardian's Sid Lowe.
"He's my friend and always will be, we get on very well, and of course [I will support him whatever his decision]. I don't know what will happen."
"If it was down to me, I'd love him close to me for life, always enjoying seeing him play football, which is a wonder. It's a privilege."
"It's an honour to share a dressing room with him. He's top, top. I see him train every day and he does things I've never seen before."
"If I get to decide, Philippe's not going. But I can't interfere. It's Liverpool, Barcelona and him, and they decide. He's a big piece at Liverpool."
"Every fan, everyone who watches Liverpool, everyone who understands football knows that. They know that if he goes, it will leave a big hole."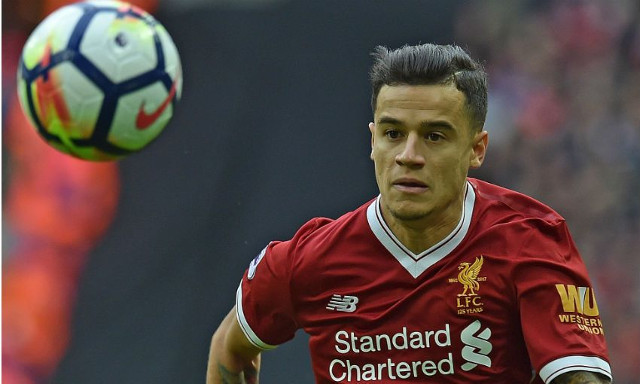 Having come under fire for handing in a transfer request the day before the new season, Coutinho has since performed admirably for the Reds.
His typically magical form and sheer work ethic has seen him regain some of the respect he lost and remind all of why Liverpool fought so hard to keep hold of him.
Aside from Coutinho, Moreno himself has similarly been a standout performer for Jurgen Klopp's men.
The 25-year-old endured a torrid 2016/2017 as he lost his starting place to make-shift left-back James Milner.
Moreno was subsequently tipped as a certain summer departure, until a superb pre-season saw him convince Klopp to keep him around.
Though Liverpool have failed to rectify their defensive frailties, Moreno has defied his natural instinct to attack by improving significantly in the defensive side of his game.