---
Reports emerged early on Monday suggesting that Mario Balotelli had been involved in a brawl in a night club in Italy (via AS), but on-loan striker has pretty much rubbished the rumours with his latest Instagram post.
The Liverpool flop – who spent the season on loan with AC Milan – didn't discuss the incident exactly, but his message that the media should focus on selling papers rather than "false speculation" about his private life certainly seems to suggest the reports are bogus.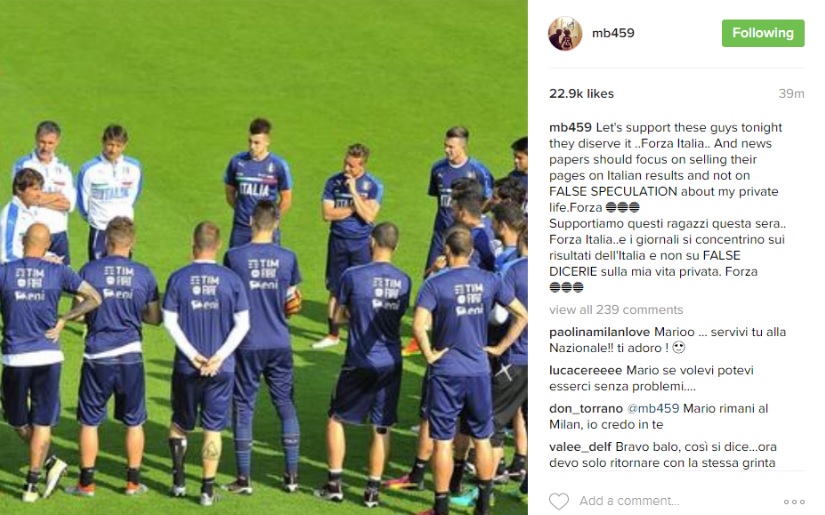 As the report suggests, Balotelli was allegedly involved in a late night brawl with a group of youngsters; all starting with some seemingly harmless selfie taking. One man was apparently hospitalised, eventually having to have three fingers amputated.
While Balotelli's Instagram post proves nothing, it seems unlikely that the former Manchester City man would openly deny things if he actually had any involvement. If the controversial Italian really did play a part then he'll presumably be contacted by the police, but for the moment we can assume the rumours were false.
SEE MORE: Liverpool transfer news