---
Martin Skrtel has been tipped for an Anfield exit this summer, but the Slovakian international claims nothing has been or will be decided until after the Euro 2016 Championships.
Most recently the 31-year-old has been linked with a move to Serie A with Roma, with reports even suggesting that personal terms had been agreed (via the Express).
Fenerbahce have also been touted as a potential destination, with the media even going so far as to claim that a £5.5m bid had been accepted ahead of a move to Turkey (via the Mirror).
Skrtel has rubbished the rumours of a completed deal though, insisting that he's fully focused on the Euros and Slovakia's next match against England.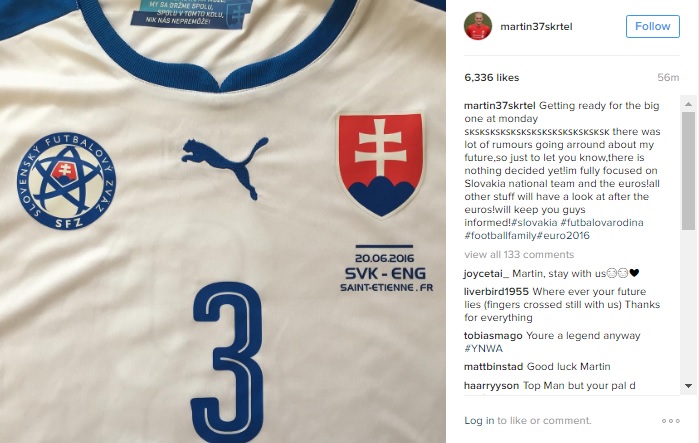 He claims that everything will be sorted once the competition is done with, and says he'll keep us informed of any decision he makes.
That said, just because Skrtel is focused on the Euros doesn't mean the stories won't continue to emerge. His agent could be working behind the scenes to get a deal done, ready to get things done as soon as the competition ends – or Slovakia are eliminated.
SEE MORE:
Liverpool transfer news
While Skrtel is denying that anything is confirmed, he certainly doesn't rule out a potential exit. It does seem like he's on his way out of Liverpool this summer, and it seems a case of when rather than if at this point.