---
Jurgen Klopp insists he had total control of Philippe Coutinho transfer
Liverpool manager says club tried everything to keep the Brazilian
Klopp fearful that Coutinho wouldn't be same player if refused January move
Jurgen Klopp has reaffirmed the total control he possessed over the club's decision to sell Philippe Coutinho to Barcelona.
Liverpool owners Fenway Sports Group came under seemingly unfair criticism from fans who believed they had sanctioned the mid-season sale of the Brazilian.
That proved not to be the case, with Klopp instead having the final say after growing fearful that Coutinho would struggle to offer the Reds all of his quality if refused a move for a second time.
The little magician was adamant he wanted to seal a switch to the Nou Camp in January, having failed to do so last summer.
In his pre-match press conference ahead of Sunday's game against Manchester City, Klopp told reporters: "It was just clear after we spoke that it would not work out. We knew it when the club tried everything."
"We had a lot of talks about different things, how we can do this or that, but if somebody denies things like that then it is clear the decision is done."
"At some point you need to accept it and that is what we did. But we tried everything. If anybody would say afterwards it's because he didn't fight enough, they will never know 100 per cent all the information."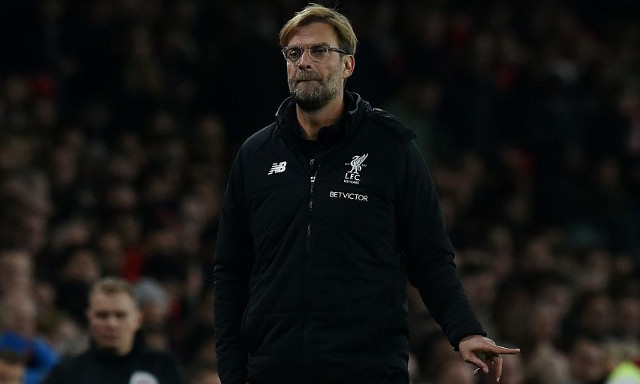 "You cannot use him if he's not 100 per cent. Philippe Coutinho is a world class player but if he's not 100 per cent, he's not that international class or Premier League class."
"By the way, final decision, if I would have said 'no way', the club would have said 'ok, let's try'."
Frustration amongst Liverpool fans was directed towards the club's softened stance rather than Coutinho himself reigniting his efforts to move to Spain.
Having resisted three offers and rebuffed Coutinho's transfer request in the summer, Liverpool signalled an insistence that the No.10 would not be sold until the end of the season. That was an expectation Reds were given good reason to have.
The club had no real reason to sell its star player, with the Champions League knockout stages approaching and a top four finish in the Premier League still to fight for.
Coutinho proved with his admirable response since the summer that he isn't prone to sulking nor likely to let his performances levels drop. Regardless of Klopp's fears, it's difficult to believe refusing to sell would have seen Coutinho evolve into something of a burden.
Nonetheless, it's done. Identifying an adequate replacement marks a significant side-story to a tough battle for European qualification.