---
Sadio Mane has moved to the left-wing since Mo Salah's arrival
But his form hasn't been affected negatively in any way
In tandem, the two are breathtaking in fact – especially with Coutinho & Firmino also in the picture
Melissa Reddy from Goal has conducted another excellent interview, having released an exclusive with Naby Keita last week.
She's spoken in length with Sadio Mane this time, and we've picked out some parts which we found most interesting.
First up, Mane discusses his ever improving relationship with Mo Salah on the field.
The Egyptian is already on 12 goals for the campaign, two of which were assisted to him by Mane last time out against West Ham.
The pair are lightning on the break, can run at defenders and score different types of goals – making our attack arguably the most exciting in the Premier League alongside Manchester City's.
Mane played right-wing last season, but Salah's arrival has meant he's switched to the left – something which hasn't bothered him in the slightest.
"Mo is a great lad and an incredible player. It is good that he has settled in so easily and there is so much more still to come from him. We get on well and I enjoy playing with him, but that's the same with everyone. We have a very exciting team and we all want to help the club be successful."
"It doesn't matter to me which position I have to be in because I have played in all the attacking roles – right, left, as the No.10, second striker and No. 9. My job is the same wherever I am on the pitch – I have to always be an option, to be aggressive and direct, to be a defender too and to help us play quicker."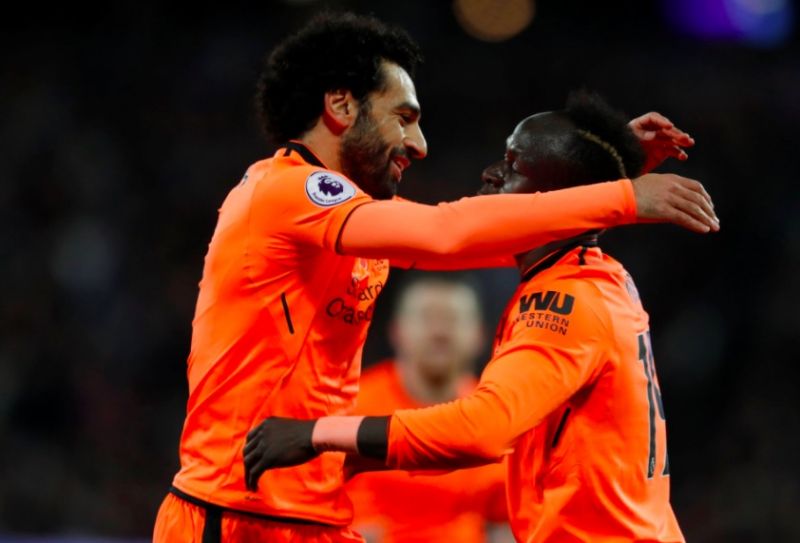 Mane is very happy with life at Liverpool, importantly.
We imagine if he continues on his current path that the likes of Real Madrid or Barcelona will eventually come calling – but that'll be testament to his world-class ability.
The key for Liverpool is that he stays fit for a prolonged period of time…
There's no AFCON to get in the way anymore, so we have to manage his worryingly consistent hamstring issues properly.
"I am at a fantastic club, where the coaching staff and my team-mates have helped me reach the next level and I want to keep improving," he concluded. "What I need to do is very clear in my head."