There will be those who suggest thinking about life after Mo Salah is undermining his continued value to Liverpool Football Club.
His current standing as the fifth-highest topscorer in the club's history would certainly reinforce the idea that the Egyptian's ongoing story in Merseyside appears far from over.
A man of the mould of Cristiano Ronaldo and Leo Messi, who prides himself on maintaining an elevated level of fitness and physical superiority reserved for Gods and marble statues, the 31-year-old could, theoretically, operate at a high level deep into the well of his 30s.
Whilst we don't wish to give off the impression of being eager to part ways with a legendary figure at Liverpool, the question remains as to whether decision-makers at Anfield believe it is worth the gamble – especially whilst a get-out-of-jail-free card, in the form of Saudi millions, is being flashed about in the market.
READ MORE: Report: Liverpool line up 21-y/o Salah replacement they could soon sign for free
READ MORE: Versatile speed demon: One name almost guaranteed to be on Liverpool's 2024 transfer shortlist – Athletic
We rejected a mammoth £100m rising to £150m with add-ons from Al-Ittihad, it had been understood, in the dying stages of the summer transfer window, though the expectation is that the Saudi Pro League will be back with a vengeance come the next year, or even January to at least initiate talks over nailing down a next destination of sorts, wherever that may be.
In which case, it wouldn't be foolish to expect that starting figure to have bumped up in the 10s of millions of pounds – potentially as high as the figure we could have reached with the aid of add-ons.
Hypothetically, if Liverpool do hold on to Salah until next summer (as we desperately hope they will), how strong will our resolve be if £150m is slapped onto the negotiating table for a 32-year-old with one year left on his contract? Even if it is indeed the legendary Mohamed Salah?
Mo Salah out? Kylian Mbappe in?
Were we not to agree another lucrative contract extension for the Egyptian King and pick up a cheque with an unfathomable number of zeroes on it, perhaps a bigger question that must be considered heavily first before we even contemplate life without the former Roma man is: WHO do we replace him with?
Even more specifically, HOW do we look to replace him? Do we look for a like-for-like? The biggest name on the market? Just a high-potential right-winger and then look to distribute our former wide man's output amongst our remaining forwards?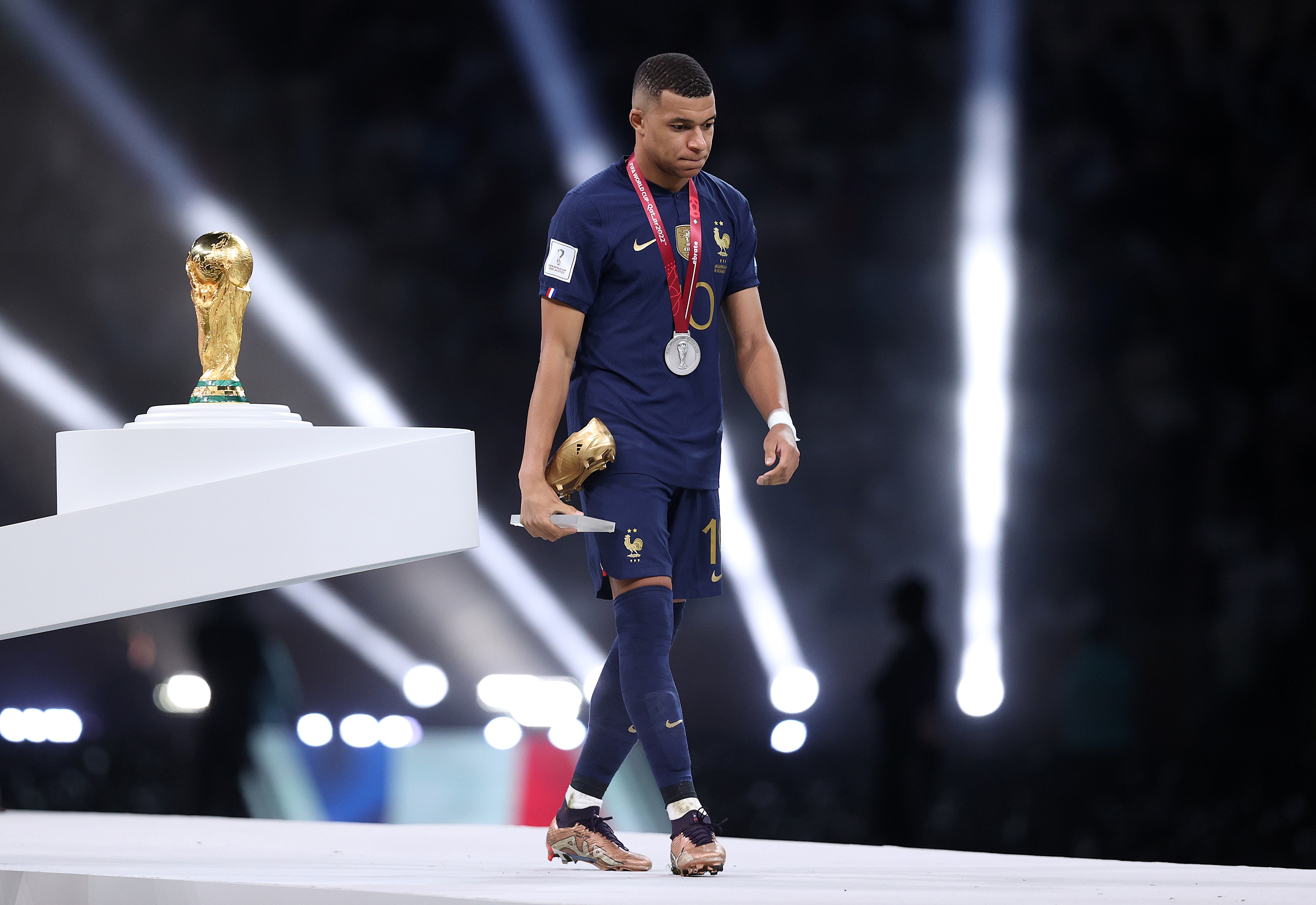 With Kylian Mbappe's contract set to run out next summer, as things currently stand, there will be a great many tempted to urge Liverpool to go all-out for one of the globe's hottest properties in January and arrange a pre-contract agreement with a view to landing the player for free in the summer.
A genuine goal machine it has to be said; scorer of a hat-trick in the World Cup final in Qatar and plunderer of 41 goals (and 10 assists) in 43 games, across all competitions, last term for PSG.
The French international is capable of playing on either flank, though one might imagine the player will have expectations of playing centrally in a three-man forward lineup, which doesn't solve the Salah conundrum (even if you are bringing in a player few others in world football are as talented as).
Going down the route of left-footed right-wingers…
The Athletic have already looked at one name that seems almost certain to be included in our summer transfer shortlist (provided we can get there before Real Madrid…): Real Sociedad's Takefusa Kubo.
A footballer on the rise and, critically, yet to reach his apex, which most certainly fits the bill Liverpool's recruitment team tends to favour.
22 years of age, an aggressive runner of the ball who likes to take on a man and end his attacking carry with a shot on goal.
If there's a potential world-class player there to be nurtured into a global superstar – Liverpool and Jurgen Klopp should be the parties making that vision a reality.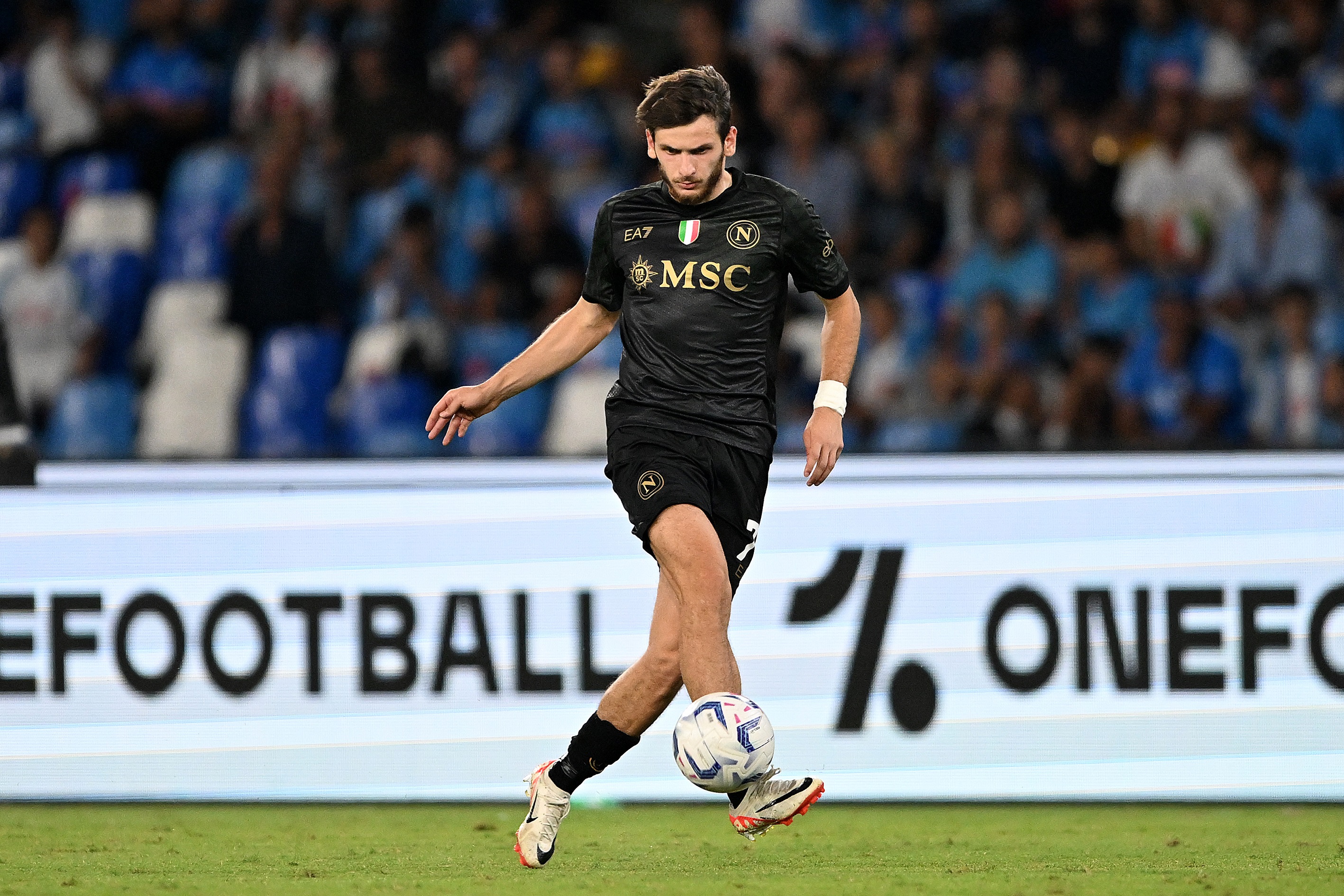 We still could go down the route of a ready-made quality replacement – between the likes of a Kubo and a Mbappe – by going BIG for Napoli's Georgian winger, Khvicha Kvaratskhelia.
You can most certainly expect to have to plump much of the potential £150m or so we gain from any possible sale of Mo Salah to go to the Italian outfit for their 22-year-old, ambidextrous winger.
The Italian top-flight champion would make quite the marquee signing, and though he's traditionally a left-sided winger, he is capable of playing on the opposing flank. Surely the task of doing so to replace one of the greatest figures in Liverpool history would appeal.
Believe it or not, we do have options around us, which may be far more preferable to bank on as opposed to rolling the dice on whether Salah can continue to deliver at the absolute peak of his powers (or close enough around them) for the next two to three years.
#Ep89 of The Empire of the Kop Podcast: EOTK Insider with Neil Jones🎙️